By Wendella Davidson
GUYANESE author Geary Reid may have secretly etched his way into the annals of Guyanese history when 34 books he authored were self-published within one month and is currently available for sale on Amazon and the website www.reidnlearn.com.
Of the collection, 16 are under the broad headline 'Academia and Professional Business'; five can be found under `General Knowledge and Motivational'; seven deal with the`Christian Religion,' while six address `Family Life.'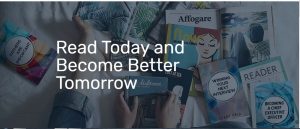 Included among them are books that focus on Academia, Professional Business, Motivation, Family life and Christianity and include titles such as `Make Learning Your Best Friend'; `Winning Your Next Interview'; `Managing Your Organisation'; `Simple Techniques For Managing Your Finances'; `Success is Possible For Everyone'; `Why Attending Church Is Important'; `Care And Respect For The Elderly'; "Parenting Not An Easy Job'; `Fathers Are Important" and 'Building Relationships and Avoiding Extramarital Affairs.
In an exclusive interview with the Pepperpot Magazine, Reid related that writing has been his passion since his school days. He is married and resides at Kuru Kururu, Soesdyke-Linden Highway, with his wife Patricia and two children. A strong believer in religion, he added that serving the Lord is an important activity for him, having been a Christian since 1986 and during that time he has rendered several years of teaching Sunday School to both children and adults. This has enhanced his knowledge and growth in God, he remarked.
A chartered accountant by profession, Reid also has a wealth of business experience, having spent 25 years working in the areas of retailing, education, agriculture, natural resources, manufacturing, insurance and motor Industries. According to him, he has never been afraid of challenges, as it provides opportunities for creativity.
Reid is currently a reverend at the World Vision New Testament Church of God, David and Pere streets, Kitty. He has been serving as the church's treasurer since 1998.
The importance of learning and developing one's self.
Expounding on the contents of two of his books, Reid said that `Making Learning Your Best Friend' seeks to assist someone to discover how to educate oneself in every stage of life and overcome the limitations of ignorance, and also provides the type of study for scholars reading for examinations, be it the Caribbean Examination Council(CXC), Caribbean Advanced Proficiency Examination (CAPE), Scholastic Assessment Test (SAT) written in the United States, or for studying for a First Degree or a Master's.
"It offers a wealth of guidance for fellow students for life, discussing how you can educate yourself and make the process of learning and study an exciting experience that will open doors for you and discover how, through your independent studies and by learning from experts all around you, you can increase your knowledge and throw off the chains of ignorance," he said.
Reid likened learning to a change in behaviour which comes through the use of our native senses and is available to everyone in many different ways.
He noted, though, that some people see learning as a difficult thing, as they may procrastinate and later live to regret the decision. Learning can be costly and very challenging, but there are many opportunities both formally and informally, he said. A lifelong learner and believer in the transformative power of education, Reid aims through this book to help students of all ages realise the importance of learning and how it can improve one's life.
Staying faithful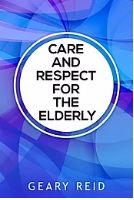 Alluding to the second book, Reid said that every successful relationship must overcome a few hurdles, but of importance is learning how to build a relationship that will flourish, while resisting temptation.
He said with two decades of his own marriage experience under his belt, he used that to outline the secrets of building long-term relationships. The book, `Building Relationships and Avoiding Extramarital Affairs,' explores the pitfalls many relationships encounter, including those that tend to lead to an affair. It tells you exactly how to avoid them, he said.
Also, aside from offering tips on finding the right partner, the book, according to Reid, explains and guides on how those in a relationship can work together by practical steps, to promote a good relationships with each other and with families. It guides you on how to build and secure a secret long-term relationship and allow it to flourish while resisting the temptation of being unfaithful to your partner or spouse.
"Many of the relationships these days encounter several pitfalls and this book serves as the ideal guide on how to avoid them," Reid reiterated.
Zeroing in on the need for effective communication, Reid said it is an essential element that helps keep a relationship alive. "Both parties must communicate with each other.
Communication must be verbal and nonverbal and each person is expected to make the best use of whatever options are available to them in order to do so," he said.
His other publications take similar paths of encouragement to inform and motivate readers on how to become their best selves, be it in their careers, academic or their spiritual lives.