With many now at home due to the COVID-19 pandemic, remaining calm and keeping active can be a challenge, however Owner of Zen Events, Surida Nagreadi is spreading peace of mind to as many homes as she can with her business.
The woman's business is a well-known 'Sip & Paint' event, where attendees taste wines and create paintings. However, due to the pandemic, persons are not allowed to congregate as such this as prompted Nagreadi to take Zen events to her customers home instead with at home painting kits and self-care packages.
"What we offer, is a one of kind crafting experiences that we bring to individuals, to couples, to families, basically anything that we do self-care is fundamental so we are bringing different events which we could have not done now because of the Covid-19 situation [to people's homes]," she stated.
The self-care baskets which vary in prices come with scented candles, novels, journals, stylish pens and markers, luxury soaps, colouring books, bathing salts, facial masks, and body care products. Meanwhile, the at-home painting kits consist of a canvas, several brushes and acrylic paint along with instructions.
Nagreadi is also offering painting kits for children to help them keep busy while exploring their creative skills amidst the closure of schools.
Noting that Zen events is above the norm, Nagreadi told the Buzz that her business is not only about just sipping wine and painting but is more about letting go of the anxieties and depression of the day to day life by promoting self-love and self-improvement.
"There are so many things that go into Zen Events. It's not just about business, it's not just about profit, it's honestly helping people to be better…I came up with the idea to do Zen events to give persons the chance to try something new and allow persons to indulge in an activity where they can focus on themselves," she stated.
The 30-year-old entrepreneur revealed that her business's success came as a surprise nevertheless it has become a family-friendly activity that are bringing families and friends together in the current health crisis and for that she is grateful.
"The moment since we launched it has been such a success because so many persons have been reaching out to us for the kits and it has become something that persons can do as a family," Nagreadi told the Buzz.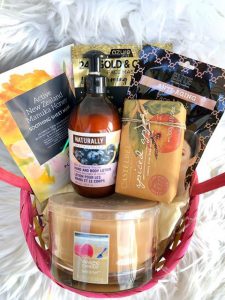 Nagreadi stated that soon, Zen Events will be mixing things up by adding different products including books to keep the mind busy during the pandemic, she added that she will soon be offering discounts and special deals for nurses and other health care workers who have been working tirelessly on the frontline in the pandemic.
Aside from Sip & Paint, Zen Events have planned children's Spelling Bee competitions and Scavenger Hunt and Camping before the COVID-19 outbreak in Guyana. Nagreadi, had recently added a crafted culinary experience to her 'Sip and Paint' events where her customers were served with delicious food while sipping on some fine wine and exploring the arts.