WITH the announcement that schools will remain closed indefinitely even as the new school terms begins, both the private and public school systems are working to put improvised structures in place to ensure continued learning even as the students remain at home.
At the private schools, some have been utilizing interactive learning platforms such as Zoom, Edmodo, Google Meetings, Google Classroom and Abeka Academy as well as social media platforms such as Whatsapp.
However, some parents of students at private schools are questioning the arrangements some of the private schools are putting in place, and do not believe they are getting value for their money.
Several private schools have announced discounts in light of the new arrangements. In the city, the New Guyana School and Mae's School, earlier this week, announced 20 per cent discount on fees. Premier Academy, on the West Bank of Demerara, has offered parents a 35 per cent discount on the current term.
School of the Nations has offered 12 – 50 per cent discounts, according to its Director, Dr Brian O'Toole.
"We're not getting 80 per cent quality work, so if you have to pay 80 per cent of the school fees that's not fair," commented one parent with two children attending the Mae's School, where her fees at the school are $90,000 and $100,000 per term, respectively.
However, she does not believe the school is doing enough to offer a comprehensive alternative to the regular classroom sessions.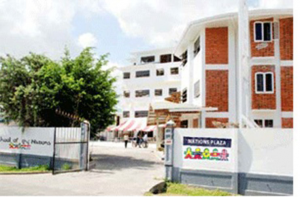 "At the primary level, you don't get daily work, there's no classroom, no interaction, just a sheet of paper with 60 something questions and a sheet of paper with 40 something questions. They're not even spending half the amount of time with the students. A teacher comes online and spends two minutes to post work and then you don't see that teacher again until the next session… but the timetable has the teacher down for a double period," the concerned parent noted.
A parent, with a child at Premier Academy, noted that the teacher has created a Whatsapp group with the parents and has been sending worksheets, but does not feel the payment arrangement is equivalent to the service offered. She pays $35,000 per term.
"For this month we are paying 65 per cent, but they said it will start back full time from next month. I don't agree with the reduction. Last month we had to pay 65 per cent for only 10 days of school," the mother noted.
Consumer Affairs Officer at the Competitions and Consumer Affairs Commission (CCAC), Feona Austin-Paul, said that the issue does qualify as a consumer issue and notes that parents concerned about not getting their monies worth can make a report to the Commission.
"We would just have to carry out an investigation to look at what is being offered and what should have been offered and all the different logistics, but it's a service, so it would be a consumer affairs matter," Austin explained.
She notes, however, that it is not within the CCAC remit to mandate private schools to offer reduced fees in cases where classes and services are being offered.
At the New Guyana School and School of the Nations, notwithstanding reduction in fees, both schools have put in place daily online classes, with continuous work.
At the New Guyana School (NGS), the arrangements include worksheets being sent home every two weeks, with live classes being conducted via the Google Meet platform, and timetables being posted. Classes are conducted daily from 08:30hrs – 13:00hrs for the K4 and K5 levels, while the Primary and High School work from 08:30hrs to 15:30hrs.
"The biggest challenge is we are not used to using technology to deliver and receive education. So the first few days are going to be challenging," conveyed NGS Director Alfonso De Armas.
De Armas related, however, that the school had been working with the teachers to ensure they are up to speed with the new method.
"Since we closed, we've been doing training with them to prepare them for this. It has been a learning curve, some teachers, especially the younger generation, have proved quick learners but we find that other teachers have had a little bit of a challenge in adapting," De Armas shared.
According to De Armas, notwithstanding the reduction in fees, the school has taken the decision not to reduce salaries or terminate any employees.
"We're absorbing the 20 per cent. We're trying hard not to pass it on, or reduce staff salaries and such," he noted.
At School of the Nations, Director Dr. O'Toole said that the school also used the Easter Vacation to train teachers to conduct classes online. "The school invested in a number of paid Zoom accounts to arrange the system. And the attendance has been very high – about 70 – 80 per cent log on live and then the teacher conducts the class," Dr. O'Toole shared.
He noted that the school has been getting a lot of positive reviews from parents on the system implemented.
"The technology is brilliant, I'm so impressed with it. It's also recorded so the parent can then go on later on in the day," he noted.
Some private schools, however, have not yet indicated their plans for the new term, or whether or not parents would be required to pay the full fees.
In cases where schools have not yet implemented an alternative, parents are making the best they can with the situation of working at home with their children.
"We have to do what we have to. I get to spend more time with my son and teach him myself. So I'm comfortable until further notice; most importantly he gets more mommy time," commented one parent with a five-year-old son at Green Acres where she pays $54,000 per term.
At Genesis, at least one parent said she is awaiting word on the way forward for that institution as well.
"I am not sure the school has done anything other than arrange for parents to uplift their children's Abeka work books. However, my son's K4 teacher gives parents weekly guidance via WhatsApp as to what lessons to work for the week. She is also available for questions parents may have when working with their children. However, they have not communicated anything about payment to us as yet; I asked the teacher but even she doesn't know," the parent noted.
She has a four-year-old son at the school, where her fees are $48,000 per term.