RICKFORD Jones called 'Junie' was, on Friday, January 24, 2020, sentenced to 23 years' imprisonment for the 2015 killing of Christopher Wharton, who was gunned down, execution style, in front of his North Ruimveldt home.
Jones of North Ruimveldt, Georgetown, threw himself at the mercy of the court before Justice Sandil Kissoon at the High Court, and pleaded guilty to manslaughter.
He was initially charged with murder but opted to plead guilty to the lesser count of manslaughter.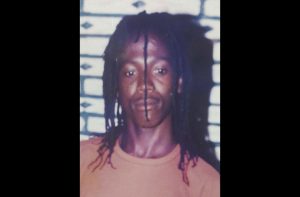 The convict admitted that, on November 18, 2015, at Festival City, North Ruimveldt, Greater Georgetown, he unlawfully killed Wharton called "Taps" or "Chrissy."
The Guyana Chronicle had reported that Wharton was shot-execution style-on the stairs of his North Ruimveldt home in what police believed to be a drug-related crime.
The murder, which was captured on CCTV cameras, was carried out by two men who rode up to the house on bicycles. Wharton, who was shot three times about the body, including once to the abdomen, succumbed within an hour of being taken to the hospital.
His son, five-year-old Nashan Wharton, who was seen exiting the house and running down the stairs, seconds after his father was shot, received a gunshot wound to his foot.
Currently on remand for Wharton's murder is also Brian Mohan, who was committed in 2019 to stand trial at the next practical sitting of the Demerara Assizes.