By Michel Outridge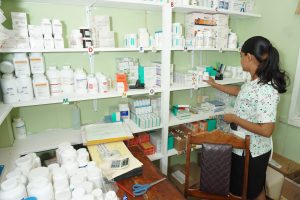 THE Belladrum Health Centre is fulfilling its purpose in the community with the provision of much-needed services under the watch of Medex Lester Valentine, who is also from that village.
He told the Pepperpot Magazine that the health centre serves a catchment area of Profit to Rising Sun, West Coast Berbice, but people from other villages visit to utilise its services.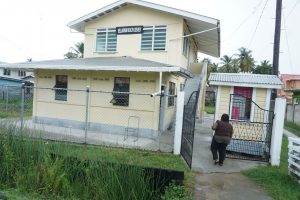 Valentine added that with eight staffers including a midwife, he has the capacity and all that is needed to boost the services is a laboratory, since they have a pharmacy with an in-house pharmacist.
The medex reported that it is an honour to return to his village and serve the community and he is pleased because he knows the people and they are comfortable with him making it relatively easy to discuss their medical condition.
He said they have specific clinic days for various patients, but the chronic disease and hypertension clinic is the largest and they are the busiest.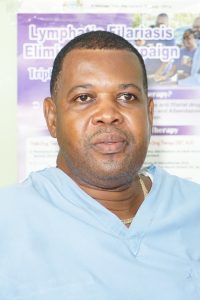 At the health centre, they see a lot of patients with seasonal illnesses such as cold and flu and respiratory infections.
Valentine disclosed that on Mondays they have ante-natal clinic; Tuesdays are out-patient clinic; Wednesdays are school health where they go into schools and have health care talks; Thursdays are infant, pre-school and post-natal clinics and on Fridays, they have reproductive health, home visits to elderly and shut-ins, and family planning.
The medex said he has been at the location for the past seven years and so far, it has been good serving the community he is from.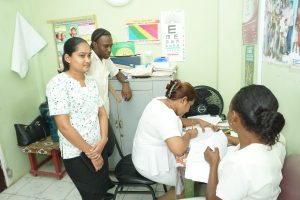 He is also the caregiver for his ailing mother and a friend to almost everyone in the village since he is home-grown.
"We provide good services here because I have a good team on board and we aim to fulfil our mandate and people feel more comfortable coming here rather than going to a hospital and we are very efficient as well," he said.
Medex Valentine told the Pepperpot Magazine that the people of Belladrum are self-sufficient and really don't have to leave the village for anything.