By Svetlana Marshall
THE Ministry of Public Health is preparing to take legal actions against companies, businesses and persons who operate in contravention of the Tobacco Control Act by promoting the sale of tobacco products and encouraging the use of products such as 'Hookah' in public spaces.
This is according to the Ministry's National Tobacco Control Focal Point, Dr. Kavita Singh. In an interview with the Guyana Chronicle, Dr. Singh said while the majority of the companies, here in Guyana, are adhering to the Tobacco Packaging and Labeling Regulations, Tobacco Advertising, Promotion and Sponsorship (TAPS), public smoking remains a major problem, and the Public Health Ministry will take action.
"The National Tobacco Control Council, which oversees the enforcement and implementation of the Tobacco Control Act, has been gathering evidence. Unfortunately, I cannot tell you where these places are but we have been gathering evidence," Dr. Singh said, while threatening legal action.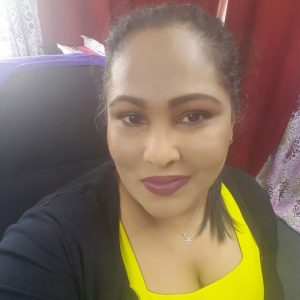 The Tobacco Control Act, which came into effect in August, 2017, provides for 100 per cent smoke-free environments in all indoor public spaces, indoor work spaces, public transportation, and specified indoor spaces to protect persons from exposure to tobacco smoke. Importantly it mandates that health warnings be featured on 60 per cent of the packaging for tobacco products, and imposes a complete ban on all forms of advertising, sponsorship and promotion of tobacco products among other guidelines.
But while the legislation has been in place for more than two years, Dr. Singh said some companies, businesses and persons have shown scant regard for the act. Under the legislation, the use of tobacco products such as cigarettes, e-cigarettes, vapors and Hookah in public spaces are prohibited, but some clubs and bars, particularly in the capital city – Georgetown, are guilty of offering these very products.
"All hookah bars are illegal. If you see or you hear of a hookah bar, it is illegal. There can be no hookah bar," Dr. Singh told the Guyana Chronicle.
Singling out the Hookah Lounge at The Strip, a bar located at the Giftland Mall, Dr. Singh said the Public Health Ministry has long warned the management of the mall about its breach of the Tobacco Control Act.
"I can say momentarily, Giftland would have closed down their hookah bar that was offered at The Strip but now it has surged once more in a very inconspicuous manner. We have enough evidence to show that they are still allowing persons to use Hookah within their bar," Dr. Singh told this newspaper, while iterating that serious actions will be taken.
When Guyana Chronicle visited The Strip on Tuesday, a bartender and supervisor, who were working at the time, confirmed that Hookah was available for sale and use at the bar, though several other customers were present and showed no sign of smoking. Signs promoting the "Hookah Lounge" were also very visible.
"Persons are of the perception that hookah is a safer alternative to cigarette but that is not true…It is not us banning Hookah, it is me protecting public health, you are free to use your Hookah but it cannot be in a bar where there are food, beverages and other customers," Dr. Singh clarified.
According to Section eight (Sales Requirements) of the Tobacco Control Act, "no person shall go into any public place carrying any tobacco product, electronic delivery system, or component, in a tray, container or otherwise for the purpose of making sales or commercially displaying the product."
It states that anyone who contravenes the provision within the act is guilty of an offence and is therefore liable on summary conviction to a fine of $400,000 and imprisonment for six months.
Added to that, Dr. Singh said that companies and businesses are in violation of the Tobacco Advertising, Promotion and Sponsorship (TAPS) prohibition. She explained that some tobacco companies have given signs to vendors promoting their products, knowing very well that such is prohibited.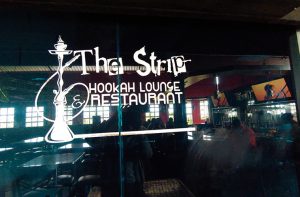 "The go around putting up those signs or giving vendors signs that indicate that they do no sell nicotine to under 18…that's deemed a form of advertising because it is saying that you are selling," Dr. Singh explained, while reminding that even having a "price list" is prohibited.
Even as she expressed her frustration and disappointment, Dr. Singh pointed out that at the Massy Stores, located at MovieTowne, there is a similar sign indicating that they do not sell nicotine to persons under the age of 18.
When Guyana Chronicle visited Massy Stores on Tuesday, a 'No Smoking' sign was visible at the entrance of the building. Tobacco products such as cigarettes were not visible in the mega store, though available for sale. When "cigarettes" were requested, a sale attendant, unaware she was speaking to a reporter, indicated that such could only be bought by the carton. The reporter was then directed to a supervisor, who enquired about the brand needed before opening what looked like a safe. It was on the 'safe' that a sign 'we don't sell nicotine products to under 18s," was seen.
When the reporter, introduced herself to the supervisor, she informed that the storage box carrying the sign was supplied to them by Demerara Tobacco Company (DEMTOCO). She appeared unaware that the sign was a form of advertising.
The National Tobacco Control Focal Point said the Public Health Ministry is increasing raising awareness on the Tobacco Control Act with the hope that persons and companies will bring themselves inline. Important to note, she said, is the fact that the legislation does not ban smoking but restricts it in public spaces.