Miss World Guyana Joylyn Conway is a step closer to winning the Miss World 2019 crown and title. The Guyanese beauty queen emerged as the winner in her group for the first round of the Head To Head Competition, beating representatives from Albania, Peru, England, Korea, and Honduras.
After a great interview, where she eloquently spoke about her advocacy, Joylyn was paired with Miss Mongolia for the second round, where she emerged as the winner, securing her spot into the Top 40 for the finals.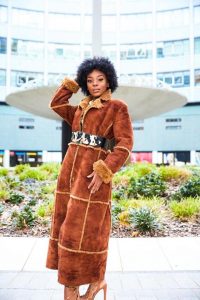 One of the Miss World fast-track events, the 2019 Head to Head Challenge received more than a billion views on the Miss World Website, Youtube, Facebook, Twitter, Instagram, and MobStar accounts. This year, presented by reigning Miss World Vanessa Ponce de Leon and 2016 Miss World Stephanie Del Valle, the Head to Head Challenge provides an exclusive and in-depth look at every single Miss World national representative. The global audience then had the power to choose their favourite, who would advance to the second level of the Head to Head Challenge.
In Stage Two, the winners from each group faced off against another contestant to earn their place in the Miss World Final 40. In this section, the contestants showed their skills as an advocate for their 'Beauty With A Purpose" project.
The 10 head-to-head winners who have advanced to the Top 40 are: Miss Guyana, Joylyn Conway; Miss India, Suman Rao; Miss Mexico, Ashley Alvidrez; Miss Moldova, Elizaveta Kuznitova: Miss Nepal, Anushka Shrestha; Miss Nigeria, Nyekachi Douglas; Miss Paraguay, Araceli Bobadilla; Miss Philippines, Michelle Dee; Miss Trinidad & Tobago, Tya Jane Ramey; and Miss Venezuela, Isabella Rodriguez.
Miss Guyana's project is centred on empowering girls in STEM. Conway is a proud Berbician, and a Natural Science enthusiast, having majored in Chemistry and minored in Biology at the University of Guyana.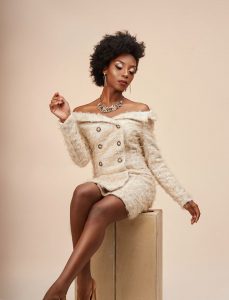 She's currently a Lecturer and Lab Instructor at the University of Guyana and the New Amsterdam Technical Institute. A strong believer in her faith, and a communicant Methodist, her mantra, "Aspire to inspire before you expire" encompasses many of her hobbies, namely teaching, dancing, volunteering, coaching young women and children on personal development and also enjoy travelling, trying new foods, and putting smiles on frowning faces.
Conway lives by the adage, "It costs nothing to light another candle", hence her mission is to inspire girls in STEM to embrace their dreams with confidence via her 'Beauty with a Purpose' project, "Stem Girls Glow".
The 2019 Miss World Pageant has been underway in London for three weeks, putting its 100+ contestants through a rigorous series of competitions, including Sports & Fitness, Top Model, Talent, Multimedia, Interview and challenges on the way to naming the Top 40 quarterfinalists who will compete in the main event tomorrow at London's ExCeL Event Centre.
Guyana has been representing, and representing well.
You can follow her journey on MobStar [Joylyn Conway], Facebook, YouTube and Instagram.