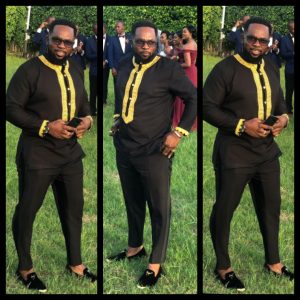 THE Lawns of the Watooka Complex in Linden is set to come alive tomorrow with hordes of models showcasing the latest designs of Alana Binning's Couture.
Binning, designer and owner of Alana Binning Couture, will be hosting her second fashion show while launching her five new clothing lines, as in African, Bridal, Swimwear, Casual, and Evening Gown.
The 37-year-old will be dedicating the clothing lines to her late mother who she said played a huge role in her becoming a designer.
Binning, who was born in Linden, grew up watching her mother sew, and would notice the enormous amount of clothes her mother would have to make. As such, she sewed her first school uniform when she was just 13, in an attempt to help her mother.
"I started sewing my own uniforms, and then stuff for my friends after they realised that I can sew stuff and they actually look nice. So they wanted stuff too," she recalled.
From then on, Binning would assist her mother with sewing clothes until 2006, when she decided to branch out on her own.
Since then, Binning has made a name for herself with her designs, taken part in New York Fashion Week, and built a local market.
Although she describes being a seamstress and a designer at the same time as challenging, she notes that it is also liberating.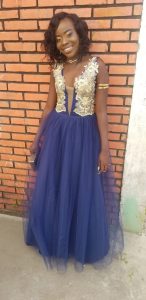 The mother of three emphasised the importance of customer satisfaction while stating, "I like giving customers what they want. Customer service is very important to me; I take it very personally. Satisfying customers is like a big plus to me."
In the future, Binning hopes to open other boutiques in and out of Guyana.
Tomorrow's event, which starts 20:00 hrs, will consist of entertainment by local artistes.
Tickets cost $1,000 and $2,000 for VIP. Persons interested in being a part of the extravaganza can purchase tickets from House of Braids in Linden.