THE Museum of African Heritage is now home to over 1,000 artefacts collected from all across the globe, especially from West Africa where most of the Africans' ancestors are thought to have originated from.
Sitting at Lot 13 Barima Avenue, Bel Air, Georgetown, Administrator Jenny Daly believes that the museum is becoming more and more popular with regular visits from school children and even University of Guyana students.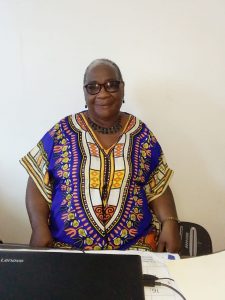 Apart from the artefacts available there, Daly said the facility also boasts a library with books purchased through the Government of Guyana. Though they are not allowed to take out the books, the students are still able to use them for research purposes.
In an interview with the Pepperpot Magazine, Daly, who has been serving in her position since 1985, said the staff makes it their duty to conduct outreaches in various regions across Guyana to be able to exhibit the work of the museum to those who are unable to visit.
"We're so much in demand right now," Daly observed, as she noted that the museum's peak periods would be in February for 'Black History Month' and August, for Emancipation celebrations.
Recalling how it all hot started, Daly said when she arrived at the museum in 1985, she was the only staff member.
In a previous interview, she had expressed how she was not very equipped with all of the knowledge and skills needed to take on such a huge task.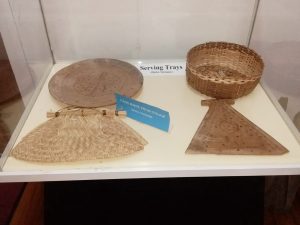 "It was a very dusty place; the room, the artefacts. I had to clean them up. And to understand the art, I did a lot of reading. I wanted to understand the meaning of the African art, what it pertains to, how it originated and what I had to do to preserve it. I did that off my own," she recalled.
Through UNESCO, though, someone from an African Museum in Brooklyn came to Guyana and together, he and Daley sorted out the entire collection of available artefacts.
When she arrived, the building already had some artefacts as it belonged to prominent Guyanese Hubert Nicholson who travelled the world and acquired artefacts that he kept in a room.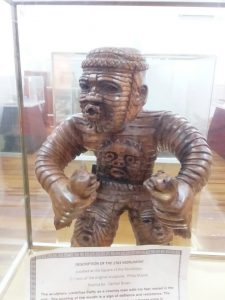 "I always tell my staff that we just have to apply ourselves. If you are eager to know, fit yourselves into places where you can get to know things. When I came here, no one taught me anything. I taught myself. And I read and what I didn't understand. I researched and came up with ideas."
Daly had observed that while the African tradition is very rich, it is dying slowly. "We are trying to revitalise the African tradition and culture. That means we have to work a lot with the older folks in the African communities. We want to do that and then document it," she had said.