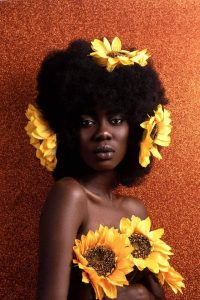 Focuses on promotion of African culture and heritage
AFRICAN Pulse Guyana (APG) is a buzzing social media youth movement that extends great effort to promoting African pride and raising awareness of African contributions to the development of Guyana.
The movement, founded in 2017, has continued to use its platform to educate and encourage people to love, live, embrace and celebrate their African heritage through creative and contemporary art forms including music, fashion, education, poetry, drama and art.
One of the founders who spoke with the Pepperpot Magazine a few days ago provided some insight as to what the movement is all about but noted that the founders would like to remain anonymous.
"We believe in focusing on the purpose and not the people involved in the process. We truly believe this is bigger than us," the young lady said, adding, "However, the movement is the brainchild of a young man who is highly interested in the advancement of Afro-Guyanese. I enabled him to bring his vision to fruition and both of us manage the social media page. Hence, it's a two-member team – one Afro-centric brother and one Afro-centric sister using social media to promote African pride in the Afro-Guyanese community."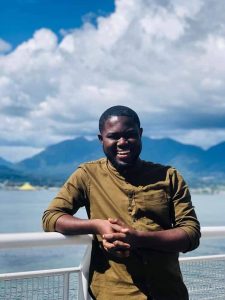 Apart from sharing opportunities, information, images, to boost the advancement of the Afro-Guyanese community, the movement has also embarked on a number of projects, one being the "African Pulse Guyana Youth Week of Recognition," where Afro-Guyanese youths who are contributing positively to Guyana and its development were featured.
"We featured Afro-Guyanese youths from all walks of life that have been effecting change and creating an impact in their respective spheres on the APG's Facebook page. The feature included an appropriate photo of the youth along with their responses to questions that were asked by APG."
"Showing y'all beautiful black people because for far too long we have been told that black ain't beautiful!" is the name of another project the movement embarked upon to showcase the beauty of the "black" skin. "The project aimed to promote self-love and acceptance with a special focus on our darker-skinned sisters and brothers."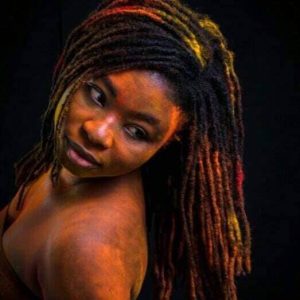 One of the upcoming projects is the "Afro Guyanese Small Business Feature" which will bring recognition to small businesses owned by Afro-Guyanese. This project will be done in August to commemorate 'Emancipation Day.'
The feature will include an appropriate photo of the business owner and photos of their work if applicable along with their responses to questions asked by APG.
This project aims to inspire young black boys and girls to "dream big" and to get into entrepreneurship.