TREASON, as we all know, is a capital offence involving the plotting to overthrow the government of a country, especially one that was democratically elected.
Here in Guyana, being accused of committing such a heinous crime can have very diverse outcomes, as history would prove, particularly during the tenure of the former People's Progressive Party Civic (PPPC) administration.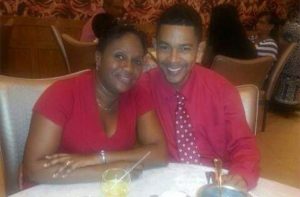 A case in point is the trial of Retired Army Major, Bruce Munroe and his wife Carol-Ann Munroe, who were both charged with treason but have since been acquitted, and have been calling of late for a public apology and compensation from former president Bharrat Jagdeo for the horrific ordeal they experienced during the 15 months, from 2010 to 2012, they were incarcerated on remand while awaiting trial.
And the only reason they were both eventually exonerated of the crime, is because the court found that not only were the charges baseless, but lacking in sufficient evidence as well.
What's interesting, however, is that while this couple's fate was left in the hands of the judiciary, whose members, without political and racial bias, dropped the charges, which the couple has always insisted were trumped up, history has proven that the fate of two sets of treason accused was left to the politicians, and while they were both accorded Presidential Pardons, the tale of the experiences leading up to the pardons and the reasons they were pardoned are extremely contrasting.
FROM PRISON TO POWER
In 1993, not long after the PPP regained power, former President Dr. Cheddi Jagan pardoned former Assistant Superintendent Balram Persaud, who, along with several other persons, were charged with treason for allegedly plotting to overthrow the Desmond Hoyte administration; conducting military exercises in 1989 in the jungles of Suriname; and training men and obtaining material to execute the coup. The others implicated and charged in the conspiracy were Anand Sanasee; former GDF clerk, Rabindraunaught Singh; former Army Warrant Officer, Ramdeo Tootnaugt; Feroze and Mahindranaught Gomanie called 'Chicken Rohan'. The allegation was that these men, all of whom owed an allegiance to the State, had conspired to overthrow the government by force. The men were reportedly arrested at Persaud's home in the compound of the Ruimveldt Police Station.
According to the charge, with the help of other persons unknown, they'd conspired to train a number of persons physically and militarily, in the use of firearms, and caused to be administered to a number of persons an obligation, in the nature of an oath, intended to bind them to secrecy in relation to the said intention and activities.
They were all refused bail by Magistrate Claudette La Bennett. According to reports, the police had found pipe bombs at strategic locations around Georgetown, including at Army headquarters, Camp Ayanganna on Thomas Lands. Some of the men were reportedly armed when they were arrested in a boat at the Georgetown seawalls.
And while it was alleged that there were physical and substantiated evidence that these men were involved in a coup and these evidences stood up in the court of law, the men, all affiliates of the ruling PPP, were immediately pardoned by the PPP, once it took office. As a matter of fact, it was one of the promises the Party had made to its supporters while on the campaign trail back in 1992.
Sanasee had reportedly escaped custody and was a fugitive during that time. He, however, returned to Guyana when the government changed, and according to reports, the charges no longer stood, as there was no longer any intent to commit the crime.
After being pardoned, Persaud quickly rose in rank, and at the time of his death in 2016, was serving as an Assistant Commissioner. The others returned to a life of normalcy, where they were protected and freely made a livelihood for themselves, free of political discrimination or stigmatisation.
THE BENSCHOP SAGA
The tale of another treason accused who was pardoned by former President Bharrat Jagdeo, is that of political activist Mark Benschop. After spending over five years in solitary confinement, Benschop, who was awaiting retrial at the time, was granted an unconditional pardon by Jagdeo in 2007. The case against Benschop, who was tried in 2004, was that in 2002, he colluded with others to overthrow the government through a violent demonstration at the then Office of the President, during which two persons were shot dead. That trial ended in a hung jury.
In a telephone interview on Monday, Benschop said the reason he was pardoned because President Jagdeo felt he had spent enough time in prison, and his punishment for speaking ill about the government should come to an end. He said he immediately refused the pardon, but after his lawyers and others urged him to accept it, he did. One of the most important reasons he accepted, he said, was so he could go home to his son, whom he had not seen in five long years.
He described himself as one of the biggest threats to the PPP at the time, and claimed they did everything in their power to silence him, from cooking up frivolous charges against him, to sending him and his family a number of death threats, placing him under house arrest, and being locked up on several occasions. "It was a very painful period, not only for me, but for my family," Benschop said, adding: "I am certain no other person in Guyana would have gone through what I went through. Those were very painful and traumatic experiences… The objective was to destroy me, not just physically, but mentally and psychologically.
But the real contrast in these two cases of pardon, however, and even with the Munroes, was what happened after the incarceration.
According to Benschop, while the 'Persaud coup' enjoyed immunity from any form of suffering, as the then administration put everything in place for them to return to a normal life, for him and the Munroes, the stain to their names have not been wiped away.
They experienced difficulty becoming financially stable again. Bruce Munroe had difficulty being hired, and Carol-Ann Munroe's private school was eventually shut down, as persons did not want to be affiliated with a school where its principal went to jail. Benschop described Mrs Munroe's treatment as unforgiveable, all the more so because she was innocent. He said it pains him when these same politicians who are guilty of these unjust ways are now advocating for good governance, democracy, respect for the rule of law and the Constitution, when they were task masters of violating the constitutional and human rights of so many.
Carol Ann Munroe was placed in solitary confinement because of political instructions and was shackled by the hands and feet, an act that should not be meted out to women. This instruction was allegedly given by former Home Affairs Minister Clement Rohee.
The treason accused expressed joy to see how different the political atmosphere is today, and that persons, irrespective of race, political affiliation or creed, can freely protest and demonstrate in the streets of Guyana, on social media or through mass media, without fear that they will be persecuted or prosecuted. Benschop is also calling for an apology from those responsible for his trumped-up treason charges, his five years in solitary confinement, and the sufferings of his family during that time as well as a Commission of Inquiry in the deaths of the two protestors who were shot at the Office of the President in July, 2002.