THE Ministry of Education's US$1.7M Guyana Early Childhood Project (GECEP) targeting 8,000 children in hinterland and remote riverine areas has been deemed a success with significant improvements in learning.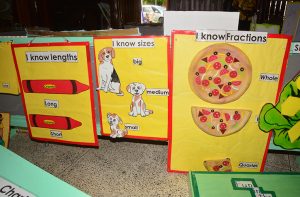 On Wednesday at the Umana Yana, the project's closing ceremony was held with a large attendance of teachers and students from the targeted regions and other stakeholders involved. The project, conducted in collaboration with the Global Partnership for Education (GPE) and the World Bank, was aimed at strengthening the literacy and numeracy outcomes of children at the nursery level and Grade One Primary.
The three-year project saw the involvement of students, some 592 teachers, 200 caregivers, as well as parents in Regions One, Seven, Eight and Nine. It included three components of which one was capacity-building for nursery and Grade One teachers, whereby 41 Early Childhood Education (ECE) trainers and 526 in-service ECE practitioners were developed.
The second component saw 750 ECE resource kits with 31 multi-purpose teaching and learning resources along with a Teachers' Manual being distributed to all participating schools in the relevant areas. The final component was geared at primary caregiver education and saw the launching of an international award-winning mass media campaign titled READ, PLAY, LOVE.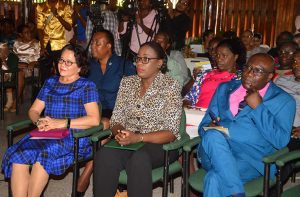 It saw the involvement of a hands-on parental coaching programme as well as parenting seminars. Following these active components, GECEP Project Coordinator Quenita Walrond was able to report that literacy among hinterland children has improved from 36.63 per cent to139.78 per cent.
Meanwhile, numeracy has jumped to 133.67 from an original percentage of 37.53, both between the periods of September 2016 to June 2018.
The project itself in an objective is based on the Education Ministry's five-year Nursery Education Action Plan (NEAP), which is aligned with the GPE's Education Strategic Plan 2012-2015.
Delivering feature remarks at the event's closing, Education Minister Nicolette Henry said that education is one of the most powerful factors for all-round development.
She added that the project was launched with the intention of focusing on the country's youngest students to narrow the gaps of education delivery and increase education outcomes amount far-out children. "The Government of Guyana recognises the importance of achieving inclusive and quality education for all and understands that education is one of the most powerful and programmed vehicles for sustainable development," she said.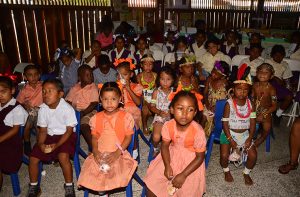 Moreover, she explained that the socio-economic benefits of early childhood education can result in cleaner environments, higher household incomes, increased life satisfaction and a decrease in violent crimes. Henry added that the sooner this quality education is provided, the more rewarding it can be and the government has pledged its commitment to achieving even greater success. "As a sector, the Ministry of Education stands committed to sustaining the gains received through the Guyana Early Childhood Project, as we craft our sector plans for 2019 and beyond," she said.
At the ceremony, poems and songs came from children from the various regions, while several beautifully crafted classroom decorations and learning materials were put on display by the teachers. First Lady Sandra Granger also presented tokens of appreciation to ECE Master Trainers and Project Monitors, while the most improved teachers and students were also awarded.