ACCOUNTING officers and persons presenting information to the Public Accounts Committee (PAC) will soon have to take an oath before doing so, said Chairman of the PAC, Irfaan Ali.
"We have consistently asked accounting offices to be wholesome and complete in their answers to the PAC and many times we had difficulties in having them be honest," said Ali in an invited comment on Monday.
Too many times officers when pressed for answers withhold or embellish information, so he believes that the oath would serve as a reminder for accounting officers to remain truthful.
The oath will also remind officers of the seriousness of the information they need to present to the PAC.
Ali said the Standing Orders provide for the PAC to have persons subscribe to an oath.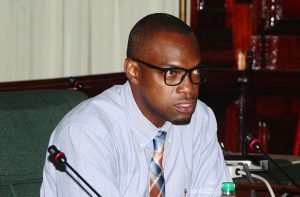 Asked what the repercussions of persons taking the oath are, he said it will have the same conditions which govern an oath taken in a court.
"Whether it is taken here or in a court, it has the same weight and consequences," said Ali, adding that it is necessary because the intensity of their probing has increased over the years.
For instance, after much probing on Monday during a PAC meeting, the former Regional Executive Officer (REO) of Region 10 (Upper Demerara-Berbice), Gavin Clarke admitted that the regional administration breached the national procurement laws.
The REO confirmed 14 contracts which valued over $38 million had not been awarded to the lowest bidder but to one of the highest bidders.
In addition, the REO had also breached the Fiscal Management and Accountability Act (FMAA) by keeping money instead of sending it back to the Consolidated Fund.
Clarke attempted to defend his decision by claiming that the money was kept for retention payments for contractors.
Members of the PAC and Ali however pointed out that retention, like every year, was catered for in the region's initial budget.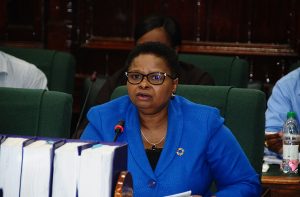 Despite having the assistance of other officials from the regional administration, the REO was not able to back his statements and that resulted in an outburst from committee members, Volda Lawrence who said they cannot just make up excuses.
"When there is a law you cannot just arbitrarily make up excuses for breaking the law," said Lawrence, adding that they were seeking to proffer an excuse for breaking the law.
She advised them to acknowledge that they broke the law and to assure the PAC that it would not reoccur.