Sage advice from former Miss World Guyana delegate, Ariell Ghanie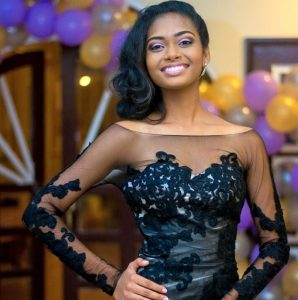 IN 2017 the spritely Ariell Ghanie copped Second Runner-up for the Miss World Guyana Pageant. Now, reflecting on her journey, she told The Buzz that her participation in pageantry has made her into a bolder, career driven individual who is set on achieving her goals.
Ariell is pursuing a Bachelor's degree in Biology at the University of Guyana and upon completion, she will return to her hometown of Bartica where she will serve the community.
She said her experience as a former delegate was life-changing, so much so it is not just about wearing a sash and smiling a lot but it helps to build confidence and she has learned along the way to cope with competition.
The 20-year-old was a model since the age of 14, so walking the stage was relatively easy since she overcame stage-fright since she was younger. But she stated that pageantry was a whole new experience for her.
Ariell represented Region Seven (Cuyuni-Mazaruni) in the 2017 Pageant and is an ambassador for the Miss World Guyana 2018 Pageant scheduled for later this year. As such, she is sharing her experience with others in an effort to enlighten young ladies who wish to participate.
"Wearing a sash is easy but you have to be able to relate to people. You have to be convincing and set goals and work towards it and be able to manage it all at the same time," she said.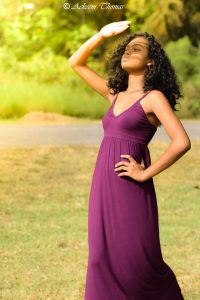 Ghanie's "Beauty with a Purpose" project was child hunger in underprivileged hinterland areas; a project which is ongoing. The project entails visiting remote communities to ensure they are self-sustained through farming mostly through kitchen gardens.
She has since provided residents of the hinterland areas with seeds to replenish their lost crops which were wiped out by flash flooding and encouraged them to establish their own kitchen gardens.
This beauty was encouraged to have a five-year-plan and work towards it and even after the pageant she is still at it where she has partnered with the Ministry of Presidency and Civil Defence Commission in the "Feed the Future Guyana Project".
Ariell told The Buzz that pageantry is about beauty, brains and body and when a contestant has these qualities it is a start for them to emerge a winner and she has managed to reach out to other girls to try to encourage them.
Back home, Ariell said she was able to impart knowledge to her friends about her experience in pageantry and would often go out and meet people.
She was part of a team of ambassadors who went out to St. Roses High School on Monday where they had a talk with students of Form Six.
Ariell told The Buzz that pageantry has made her into a more grounded person who is able to manage her time and today, it is safe to say she has become the best version of herself.