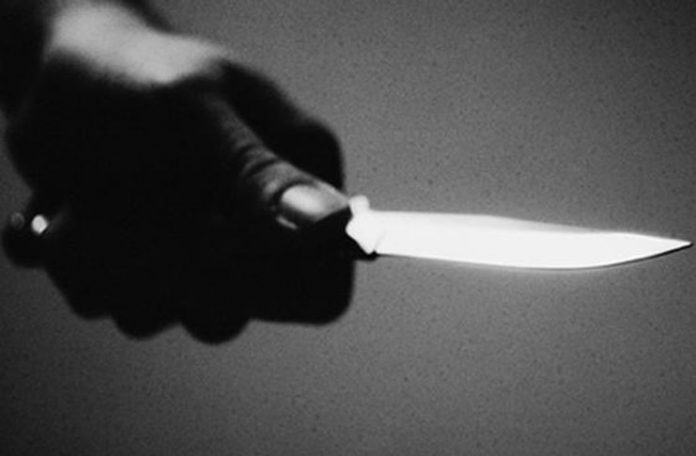 LEONARD "Snakie" Grant, 36, of West Bury Village, Essequibo Coast, who reportedly stabbed his wife on Monday after he claimed she provoked him, has been arrested and is in police custody.
Reports have indicated that Grant has admitted to the stabbing which occurred around 16:00 hours at the Charity waterfront.
According to information reaching the Guyana Chronicle, Shenella Marks, 23, of Dredge Creek, Upper Pomeroon River, was stabbed four times about her body.
She is said to have received a stab wound to her left lower back, two to her right side just below her arm pit and one behind an ear. Marks underwent emergency surgery at the Suddie Public Hospital where she remains a patient in the Intensive Care Unit (ICU).
Marks and Grant were in a relationship for nine years that produced a son Orlando Grant, eight, but due to constant abuse allegedly by Grant, the couple were separated.
They have a number of domestic abuse matters pending in court and were ordered by the court to keep the peace.
On Monday, Marks reportedly was about to enter a boat when Grant approached her from behind and dealt her several stabs before fleeing the scene.
She was rushed to the Oscar Joseph Hospital at Charity but was subsequently transferred to the Suddie Public Hospital, where her condition has been listed as stable.
The weapon used in the stabbing has been recovered by police and Grant is expected to be charged shortly.