EVERY year in honour of the Amerindian Heritage Day celebrations, the residents of the quaint community of Caria-Caria, which is located on the mainland of Region Three, gather together to observe their annual tradition of hosting a campfire.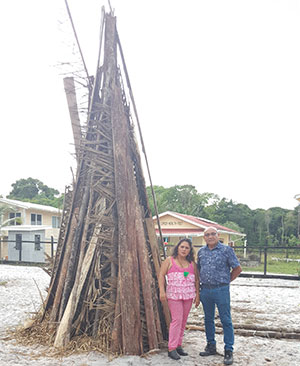 The Vice Chairman of the Community Development Council (CDC), Compton Klass, told the Pepperpot Magazine that this tradition holds a simple significance: to bring togetherness among people.
Klass, who was one of the organisers of the Amerindian Heritage Day celebrations in the village last Sunday, said that the event also forms a bond between communities as the villagers can always look forward to assistance from other communities in hosting the event.
The campfire which was lit on Sunday just as the sun went down, and set ablaze by Ashton Simon, a representative from the Ministry of Natural Resources and the President of the National Amerindian Development Foundation (NADF).
This tradition was adopted by the village from the residents of Mainstay/Wyaka during a visit to that community a few years ago during their Amerindian Heritage Day celebrations.
Klass told this publication that he thought that it was fitting for Caria-Caria and it was inculcated as part of their practices from then on.
When the campfire is lit residents would form a circle around it and the fire gives off a very picturesque atmosphere as it continues to burn.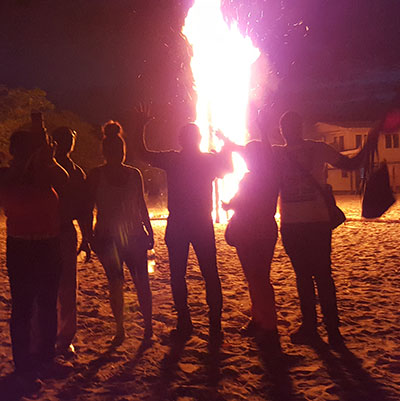 Klass said they would often choose a visitor to the community or a Minister to light the fire and that person then becomes a "friend of the community".
When Simon ignited the campfire it was met with loud applause and cheers by both residents and visitors.
The people of Caria-Caria are unique in that they make their own wines which vary and they are also very hospitable. The residents of this little village are mainly farmers, loggers and miners.