– says he was confronted by the armed prison escapees
ALMOST three weeks after Camp Street Prison escapees Uree Varswyck was shot dead by Joint Service ranks in Amelia's Ward, Linden, and Royden Williams narrowly escaped, no one is currently being held for harbouring the escapees.
Owner of the property where the men were found, Orien Gordon, called "Priest," who was held has been released without even being charged.
Gordon has vehemently denied the allegation of harbouring a criminal but has since refused to speak with reporters, claiming that they had failed collectively, to ascertain his version of events before running with their stories.
His sister, however, Michelle Yaa Asantewa, made his story public and told the Guyana Chronicle that the emotional distress her family endured, including her 85- year-old mother, during his 72-hour incarceration, was exacerbated by media coverage and for this, she is happy for his side to be told.
Asantewa, who resides in London, wrote that her brother related everything that had occurred, to her and that he was innocent of the allegation of harbouring the escapees. She revealed that her brother was aided by a cousin in Guyana who placed him on video call while being held at the Mackenzie Police Station. His confession of innocence brought relief to her, since her brother was just bailed for a marijuana possession charge, in which he was on remand at the Camp Street Prison.
"Don't listen to what they say on facebook, I wasn't helping them man, it was fluke, happenstance, I didn't tell them where I live…you mad," "Priest" said while signing a statement at the station. He was being accused of cooking for the escapees and charging their phones. It was after his release that he revealed the entire ordeal of the night of the shooting.
CAR PULLED UP
"Priest" related that he was inside his one-bedroom home at Amelia's Ward Linden when he heard a car pull up.
"He came out and saw his fence being scaled by the escapees… then he didn't know who it was. He asked who was trespassing into his property. 'Rastaman we don't want any trouble'", the person replied, he said.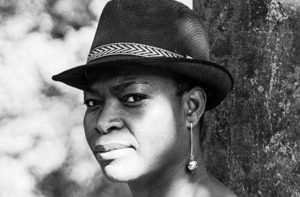 The trespassers then moved to the back of the house where Royden came face to face with him.
"Sip is that you… is hay you living," the prison escapee allegedly asked. "Priest" related that he recognised them as the bad men from prison. They called him "Blacksip" because he cooked the ital food for Williams when he was on remand, the way he liked it, with no meat nor salt.
No! Y'all cyan stay heh, hey hat like fyah, look the police station deh jus down deh," he told them.
The escapees including the now dead Varswyck, he related, wanted some water and to charge their phones. They would do so while waiting for the car to return, since the driver went to check whether the Linden Highway junction had a road block.
Gordon claimed that he stayed inside while the men stayed outside, though he honoured their requests since they had guns. He then heard the car pull up back and the escapees presumed it was the driver, but it was the police who then started firing bullets. While Uree shot back, Royden fled. The police then shouted for whoever was in the house to come out and "Priest" did so with his hands in the air.
STARTING A FRESH
Since his release, Gordon shaved his locks, since according to Rastafarian rites he has to start afresh, since he jumped over the body of a dead man, which he did to hand himself over to the police.
Asantewa said that it aches her heart knowing that blood was shed on the double plot of land she and her brother bought 20 years ago, but despite that, she along with her mother prayed for the two escapees.
"Though I intended to pray foremost for my brother, words wandered first towards the dead ex-cop whose name is 'Michael.' I prayed for his spirit to rest in peace, after all, as my mother kept repeating, he was some mother's child too….I prayed that in death he would find some kind of peace. I prayed too for the man on the run, Royden Williams…I was praying for him to find peace with himself, after all, he too is someone's child."
Uree Varswyck died from a single gunshot wound to the back of the head. He was laid to rest on September 9. The funeral procession saw in attendance scores of relatives and friends.
NO UPDATES
Acting Commander of 'E' Division, Superintendent Anthony Vanderhyden, told this publication on Sunday that no one is currently being held for harbouring the escapees and the matter has been transferred to the Criminal Investigation Department.
Police spokesman Jairam Ramlakhan, said there have been no updates on the investigation and the police are still searching for the remaining escapees.
Ex-Policeman Teon Alleyne, who was charged and remanded to prison for allegedly confessing to harbouring the escapees, has also expressed his innocence of the allegations, claiming that the charges were fabricated against him. Three escapees remain on the run.