THIRTY-ONE women from various fields are among those who will be conferred with national awards by President David Granger for their outstanding service and sterling contributions to national development.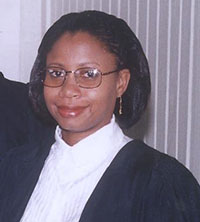 The announcement was made hours before Guyana celebrated its 51st Independence anniversary.
According to a Ministry of the Presidency release, leading the list of 69 awardees is acting Chancellor of the Judiciary, Madame Yonette Decina Cummings-Edwards, who has been recognised with the Order of Roraima.
Madame Justice Edwards, who boasts an illustrious legal career that commenced in 1988, was sworn in to her current post on March 28, 2017.
She served as a judge on the Court of Appeal of Guyana for several years and is now the second woman to be appointed to the position of acting Chancellor of the Judiciary.
Acting Chief Justice, Madame Alison Roxane Mc Lean George, who was admitted to the Bar in October 1990, for service as a Senior State Counsel, Assistant Director of Public Prosecution, Deputy Director of Public Prosecution and Director of Public Prosecution, has been named among the recipients for the Cacique's Crown of Honour, along with Secretary General of the Caribbean Community (CARICOM), Ambassador Irwin La Rocque.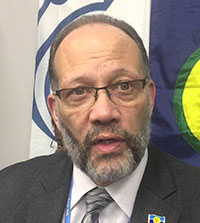 Environmental activist and pilot, Annette Arjoon-Martin, who has been a driving force in marine conservation and mangrove replanting projects, has been named as a recipient of the Golden Arrow of Achievement alongside Secretary General of the Guyana Red Cross Society, Dorothy Fraser;  Chief Librarian of the University of Guyana, Gwyneth George; veteran journalist Julia Ann Johnson; General Secretary of the Guyana Teachers' Union (GTU) Coretta McDonald; veterinarian, Dr. Karen Pilgrim and veteran educator Gem Ann Rohlehr, among others.
Meanwhile, veteran journalists Enrico Woolford and Adam Harris, artist and sculptor Winslow Marcellous Craig, Human Resources Management and Organisational Development Specialist Sandra Jones are all among the recipients for the Arrow of Achievement.
Among the Medal of Service recipients are businessman Patrick Nigel de Groot, Camille Patricia Carrington and George Barclay, a Guyana Chronicle journalist with more than 50 years of service in the media.
President David Granger has said that the conferring of national awards is recognised as a mechanism, provided under the Constitution of Guyana to give due national recognition to outstanding citizens. The regular conferral of national awards is a commitment made by President Granger.
Under the current administration, 51 Guyanese women have already been conferred with national awards. In 2015, 19 women from a total of 53 received national awards.
The Order of Roraima was received by one person; three received the Cacique's Crown of Honour (CCH); seven received the Golden Arrow of Achievement (AA); five received the Medal of Service (MS) and three received the Disciplined Service Medal (DSM).
In October 2016, a total of 32 women received awards; four received the CCH, 14 the AA, 12 the MS and two received the DSM.
A total of 86 individuals were conferred with awards. Additionally, 12 groups were conferred with the MS insignia on the occasion of Guyana's 46th Republic Anniversary in February, earlier in 2016.
The President and members of the Advisory Council for the Orders of Guyana offer sincere congratulations to all the persons who have been honoured.
Order of Roraima
1 Yonettte Decina Cummings-Edwards
Cacique's Crown of Honour
1 Alison Roxane Mc Lean George
2 Ivelaw Lloyd Griffith
3 Moeenul Hack
4 Irwin La Rocque
5 Murtland Raphael Massiah
Golden Arrow of Achievement
1 Ramsay Ali
2 Annette Arjoon
3 Lloyd Fitzgerald Austin
4 Everette Lancelot Carberry
5 Rhoda Amelia Stephne Clarke
6 Winslow Marcellous Craig
7 Jose Louis Da Silva
8 Jennifer Dewar
9 Dorothy Fraser
10 Gloria Regina Fraser
11 Ameena Gafoor
12 Samuel Jaidatt Goolsarran
13 Gwyneth George
14 Adam Elias Harris
15 Hilton Gregory Hemerding
16 Sandra Hooper
17 Julia Ann Johnson
18 Sandra Valerie Jones
19 Raymond Mark Kirton
20 Hemraj Kissoon
21 Doris Ann Lewis
22 Tota Charran Mangar
23 Hyacinth Gloria Massay-Thomas
24 Julie Andrea Matthews
25 Coretta McDonald
26 George Gladstone McDonald
27 Ann Elizabeth McLennan
28 Marie June Mendes
29 Abena Nkenge Moore
30 Cecil Norman Murray
31 Vibert Virnen Parvatan
32 Jawahar Persaud
33 Karen Pilgrim
34 Andrew Godfrey Proctor
35 Khakan Ally Ramjohn
36 Gem Ann Rohlehr
37 Sonya Indira Roopnauth
38 Pradeep Parmanand Samtani
39 Godfrey Steve Statia
40 Barbara Patricia Thomas-Holder
41 Desmond Trotman
42 Patrick Everton Williams
43 Enrico Mortimer Woolford
44 John Carlson Yates
Medal of Service
1 Sandra Michelle Adams
2 John Andries
3 George Rupert Barclay
4 Erma Hyacinth Bovell
5 Camille Patricia Carrington
6 Patrick Nigel de Groot
7 Denise Dias
8 Merlene Ellis
9 Joan Anges Fredericks
10 Heeralall Makhanlall
11 Jenevieve Jenny Murray
12 Julio Perreira
13 Ryan Perreira
14 Emelda Sandy
Military Service Medal
1 Lt Col Lawrence Anthony Fraser
2 Lt Col Ramkarran Doodnauth
Disciplined Services Medal
1 Assistant Commissioner of Police Nigel Anthony Hoppie
2 Acting Director of Prisons Gladwin Andrea Samuels
3 Deputy Chief Fire Officer Winston Michael McGregor