POLICE are hunting the suspect that left 10 persons homeless in 'A' Field, Sophia on January, 7, as the owner of the house expressed fear for her life after constantly receiving death threats from the suspected arsonist. Fire officials had confirmed that arson was the cause of the fire that razed the building that housed multiple apartments.
Police are seeking the suspect, Leon Anthony Turpin, called "Turpin" who is reportedly the jilted lover of the owner of the house: a wooden one-flat, 35 x 50 structure built on Government reserve and divided into four apartments.
Yonette Roberts, who owns the house and who conceded that it was built on State land, said she has been living there for the past 15 years with her family.
The family comprises six adults and four children; and now that they are homeless, Roberts is asking the Government to provide her with a houselot so they can start life anew.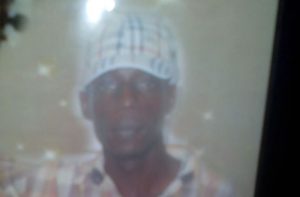 Roberts conceded, too, that she and Turpin had been in a relationship, but that was a long time ago.
The woman said she has every reason to believe he is behind the fire, since he has been threatening, ever since they separated, to burn the house down, but she never took him seriously.
The mother of four said they are temporarily being accommodated by friends, and is asking the public's help in whatever way possible so that they could pick up the pieces.
"Police ain't catch him yet, he just sending me a lot of death threats over the phone, and I'm fearful and need the police to catch him," she told Guyana Chronicle.
One neighbour said some of the children could have died had persons not responded promptly in getting them out of the burning building.
"I saw when the building started to burn, and these people were inside and unaware of what was happening," the neighbour said, adding: "And I started to make noise to alert them. All of dem children were inside the house, and all of dem could've died in that fire."
According to the families, the apartments were fully furnished with every conceivable necessity.