Very few of us have the privilege of experiencing both, but often times, us plebs and working class people, have to choose between quality and quantity.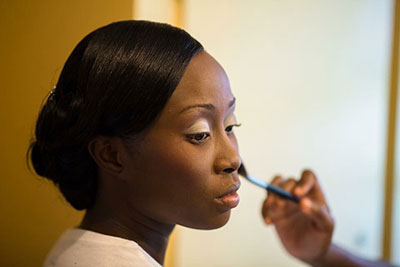 Brace yourself, the Math is coming. A woman's intuition makes it easier for her to budget. This is why women, are better than men at Finance, and those who are mathematically inclined would agree. Finance not only involves mathematics, but the ability to predict trends. Falling into every fad, and being tarried away with every trend, can be more expensive than sticking with too quality affordable brands.
With beauty it's imperative that you be aware of what's worth the splurge and what's the soup du jour, the hottest and latest trend. It just might be wise to buy a Versace pink leather belt, but it would be the inverse and foolish to buy a silk pink shirt with glitter embellished paillettes to match your belt. That would be a splurge on a trendy piece that may soon come out of style and end up damaged tucked away in your closet.
When it comes to trendy pieces it's better to save than splurge. Unlike fashion however, the trick is adversely different. That colorful highly pigmented eyeshadow that comes once a lifetime is very well worth the splurge, that signature lipstick is actually worth the extra dollars.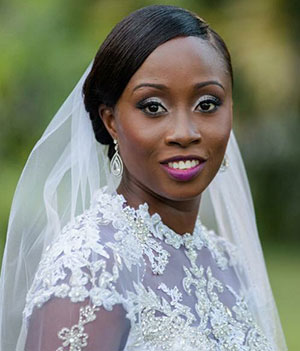 Why? In beauty it isn't necessarily how much you buy but more of what you buy and how often you wear it.
Colour cosmetics are worth the splurge since it's both skin beneficial and in the long run costs less. A lipstick has a typical shelf life of about 2-3 years. But a liquid liner may only last up to six months. So that limited edition shimmering cobalt blue liquid liner isn't necessarily worth the price, if you're only gonna wear it once.
The debate on hiring a professional Makeup Artist stems from a price tag. Most MUAs worldwide charge between US$75-150. It's steep for the typical consumer. However, if you chose to buy the makeup and be your own makeup artist, it would cost you more money. And you could end up with products you'll never use again, especially on your wedding day. It's always best to budget.
For deeper insight, I'll leave you with this article
Splurge vs. Save: Spring Makeup
by CINYA BURTON
Have you finished your spring cleaning? Time to fill those empty spots with some fab new finds! Whether you're looking to spend big on mascara or scrimp on lip gloss, we've rounded up this season's best new products at every price.
MASCARA
Peep this! At $49, Guerlain Noir G de Guerlain Exceptional Complete Mascara is definitely a luxury purchase that's worth every penny. Not only does the fancy tube include a chic mirror jewel case, the formula also increases lash growth! For a less expensive but similar effect, opt for Cover Girl's new $8 Lash Blash 24 Hour Mascara. The long-lasting formula that will leave your lashes just as voluminous.
LIP TINT
YSL's new Rouge Pur Couture Vernis À Lèvres Glossy Stain may have just launched in the states but it's already selling out! What makes this lip luster so special? The $32 tint combines the pigment of a lipstick with the brilliant shine of a gloss. If you can't score the highly sought-after product, Revlon Colorburst Lip Butter comes in similar dazzling shades for the low cost of $7.50.
EYE SHADOW
Hue-ray! Finding a dynamic, highly pigmented eye shadow in a budge-proof formula just got a whole lot easier. Smashbox Limitless 15 Hour Wear Cream Shadow comes in 12 vibrant jewel tones—no creasing or smudging! Need a longer-lasting version for less? Maybelline Eye Studio Color Tattoo is only $7 and comes in 10 equally flashy shades.
BLUSH
With the weather warming up, it's time to switch to a melt-proof cream cheek tint. For a completely weightless rouge that will blend into your skin with a matte finish, snag $10 L'Oréal Studio Secrets Magic Smooth Souffle Blush. For a glittering alternative, nab Youngblood Luminous Crème Blushes Collection ($27 each) which boasts four glowing melon colors that serve double-duty as a highlighter.