By the WWF Guyana Office
Last December, culminating 20 years of negotiations, 197 countries gathered in Paris (France) and finally delivered a joint and universal climate agreement. The objective of what is now known worldwide as "The Paris Agreement", is for all signatory countries to work together to limit global temperature rise and avoid the worst impacts of climate change. Just a few weeks ago, on November 4th, that agreement entered into force and became the "law of the planet," as Manuel Pulgar-Vidal, leader of WWF International's Climate & Energy Practice said.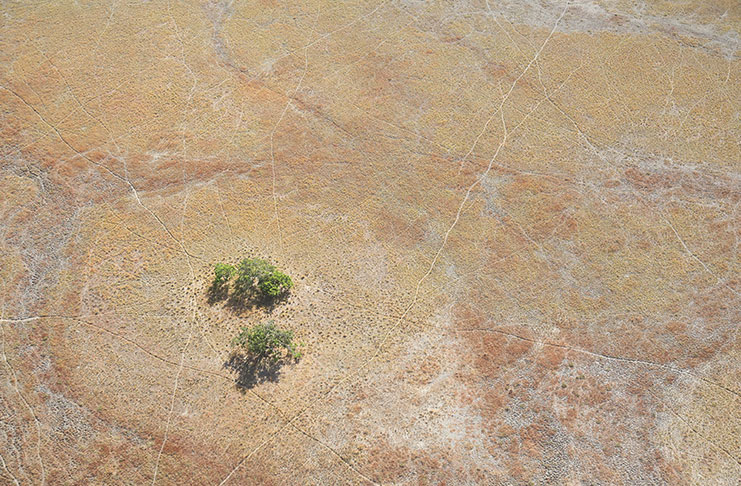 But there is more to it. This agreement also provides a historic opportunity, especially for developing states like Guyana willing to embrace and pursue a "green agenda". Our country again showed leadership in this arena, being among the first 20 countries to ratify the Paris Agreement in May; highlighting how our proposed national green development path perfectly aligns with the agreement's objective – to mitigate and adapt to climate change.
Addressing climate change is today's most cogent environmental issue and our generation is the last one with the power to make things right if climate change is not to result in dire consequences. Mainstream and institutional awareness on the matter has recently been raised with media productions, such as "Before the Flood" (actor Leonardo DiCaprio's latest documentary), and international conferences, such as the United Nations Framework Convention on Climate Change's 22nd Conference of the Parties (COP22) that took place in Morocco earlier this November. These initiatives are critical to disseminate knowledge and to generate action to effectively address the issue. As WWF's motto states: Together Possible.
Moreover, this is a pressing issue for all of us: the effects of climate change are here and they are real. 2016 is on track to be the hottest year on record, at nearly 1.2°C above preindustrial levels, surpassing the previous record – set in 2015. Consequences of global warming are being experienced globally and throughout South America and the Caribbean.
Extended drought, excessive floods, severe hurricanes and water shortages have affected countries across the region and also in Guyana.
In the past few years, the Rupununi has experienced longer and harsher dry seasons. Other areas of our country have been suffering the consequences of torrential rains. Crops have been damaged, water supplies have been cut.
With our small population and vast forests – Guyana is one of the few nations on earth that releases less CO2 into the atmosphere than our forests take up. It is pivotal that our country's green development path impacts on all economic sectors and take into account the interests of all stakeholders, including those of marginalized communities. Guyana's offers under the Paris Agreement -to sustainably manage our forests, increase our reliance on renewable sources of energy, and expand our National Protected Area System can and will change climate change. The international community needs to follow the lead of Norway and provide the financing that will permit Guyana to pivot to this green development path.
In the end, this is exactly the intent of the Paris Agreement. The international contract fosters a simple, yet incredibly powerful idea: to create a framework for partnerships among governments, civil society, businesses and communities to collaborate and rally behind a crucial common cause for the planet.
Each country must do its part to contribute to the effort to pursue a more efficient and less destructive development path that protects our environment and benefits our citizens — and all life on Earth. Our Guyana is definitely up for the task.