(The following is extract of an interview with Ms Abiola Inniss that took place in Georgetown, Guyana in 2014. Ms Inniss is a leading analyst and author on Intellectual Property and a Special Consultant to WIPO UN on Caribbean Copyright issues)
• Petamber Persaud (PP) – At this time, let's look at the direct impact of copyright on three areas. Tell us, show us, how important copyright is to one – the lay person, two – the creator/artist and three – to the country, the development of the country.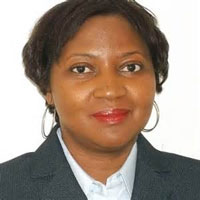 • Abiola Inniss (AI) – First of all, you need to have a cumulative policy which allows you to understand what copyright is all about and why it is important to you. If your writers, do not write, then you don't enjoy books; if your songwriters do not produce, then you don't have entertainment; if your actors and playwrights don't come up with ideas, then we lose parts of our culture – you have to remember always our culture is documented by our writers, some of our consciousness is created by people who think about things like that and develop cultural awareness. What do we do for them? Take their works, give them nothing and then let them go. It takes a lot to be a writer.
• (PP) – So what I'm getting here is that if there is nothing in it for me as a writer, singer, actor, then I would not produce.
• (AI) – You probably will produce. But it is better if we respect those persons, and allow them to make a livelihood so that our culture and our national consciousness can flourish.
• (PP) – It is one thing to say that but what is happening on the ground?
• (AI) – Now as to what's happening on the ground and what I've been doing and what I like to do is to walk among the people, go to the market and mingle and see how people feel about things. Then you get an idea what the public interest is before you can think about what public policy can become, and then move towards other stages like what laws would help create good public measures. So it moves one stage to the other then the other and it comes all the way back down. If people don't buy in that this idea is important, then they wouldn't do anything about it; they wouldn't be interested and the whole project would fail.
• (PP) – Show us an example.
• (AI) – This is what happened in Kenya, in order to comply with the World Organisation TRIPS arrangement, they just put in a set of regulations and rules only to find they had to continuously go back and take out and patch and fix because it doesn't work.
• (PP) – So you have to do the groundwork first?
• (AI) – Yes, you have to do the groundwork first.
• (PP) – And ensure there is a balance?
• (AI) – And ensure there is a balance. So the artists and creators where you don't have your policy makers interested in this subject, you have to put it to them – this is not good for our national livelihood…
• (PP) – I'm getting the feeling the onus is on us the creators of words…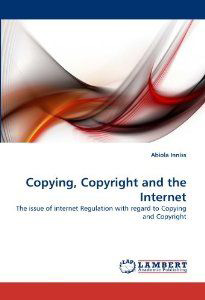 • (AI) – Well, unfortunately, it has to be on someone. And if the someone doesn't take up the responsibility, then there will have to be some kind of compromise or compensation. So it has to start somewhere. And we need to focus on it quickly. So if you in a family situation where someone is not pulling his weight, then someone else will have to compensate for that. In these circumstances, it is not going to go along the prefect route so you have to take up the slack and make something of it where the government or governments are not cognisant of what is needed.
• (PP) – Are you suggesting that we are not aware of something as important as copyright and intellectual property rights?
• (AI) – In the Caribbean Region, it is not that they are not cognisant of what is needed; they are unaware of how to go about it. This is where I come in and where other consultants come in so we help them to plan policies, to examine it from a scientific perspective – this is not guesswork, there is no guesswork in any of this. There are methods that are used to evaluate what exact value copyright and other aspects of intellectual property rights have so they would know how to incorporate into their national economic plan.
• (PP) – So, it's not just somebody jumping up and screaming for copyright.
• (AI) – No, it's not just somebody jumping up and saying we want copyright and somebody saying no, if we do this, then some people would not be able to buy school books for their children. That's an uninformed level of the issue. So there is no point in government avoiding the issue.
• (PP) – What happens if you avoid, if you continue to avoid the issue?
• (AI) – Then the diplomatic communities will put pressure on you (and you) would be going in circles all the time. You have to get with it; it is as simple as that.
• (PP) – Guyana is part of the Caribbean region, so we ought to be cognisant of what's happening in other parts of the Caribbean. You are a part of a regional movement which ought to make us aware of what's happening…
• (AI) – The thing is that I work for the World Intellectual Property Organisation and they only operate on the basis of invitation. So countries will have to invite them to give some advice and so it works. If you want the advice, you are going to get it. If you don't want it, well, it will not be forced on you.
• (PP) – Intriguing. Exasperating.
• (AI) – Well! What I have said continuously is that CARICOM ought to take responsibility for intellectual property Caribbean-wide; it is too great an issue for them to avoid. The European Union has got it together – they've got directors, they've got policies, they've got plans. As an international grouping, you need to have that in place or else you're wasting time. I don't see how the Caribbean Single Market and Economy is going to succeed at all if we fail to deal with intellectual property. It is huge.
• (PP) – How come the Community has not made a move in this direction?
• (AI) – It is a question that I have asked and I have examined in scholarly journals because it is fascinating to me that they would just sit there and not consider this huge cutting edge technologically advanced thing…
• (PP) – Fascinating or exasperating?
• (AI) – Fascinating because the world is moving forward in law and technology and they are sitting there probably not understanding that we cannot be marketed forever as sun, sea and sand, but you have to do things to help the region have a better, stronger voice even in negotiations at certain forums. When you sit at the United Nations (UN) General Assembly and listen…size matters.
• (PP) – You are working for the Caribbean Region so we could point our fingers to you as being responsible for the slow movement, the inaction on this issue?
• (AI) – Not at all, you have to blame your policy makers….(to be continued)
WHAT'S HAPPENING:
• The Guyana Annual Magazine 2014-2015 issue in now available at Guyenterprise Ltd., Lance Gibbs and Irving Streets, Tel # 226-9874
(Responses to this author are asked to telephone (592) 226-0065 or email: oraltradition2002@yahoo.com)
by Petamber Persaud