TOTAL payments from Norway now stand at a whopping $38B, with another $8B being the latest payment yesterday under the Guyana-Norway forests and climate change partnership, the Low Carbon Development Strategy (LCDS) agreement. President Donald Ramotar, via a public missive last evening, made the disclosure and underscored the fact that Norway's move is a clear indication that it willing to pursue a second agreement up to 2020.
"(This is) a policy that only the PPP/C (People's Progressive Party/Civic) supports in Guyana. And all Guyanese should feel proud that we have earned the most money from a forest partnership in the world, after Brazil, money that is being directly spent on the people." he said.
Mr. Ramotar also committed to ensuring that the funds are utilised for the Guyanese people.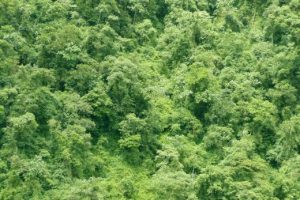 He said, "I think that some of you might still ask the question: "but what does the LCDS do for me? I will give you a clear answer: The LCDS is not just a strategy for the future; it's a strategy for today. That's what the LCDS is all about, and that's what's in it for you….the LCDS is about earning real money that is being spent on addressing serious problems faced by normal Guyanese.
"That's where all the money, including the $8 billion received today, will be spent. The LCDS is about fixing the drainage systems in your coastal neighbourhood to ensure that your yard will not be flooded. The LCDS is about making sure that the dry regions of our country have sufficient water all-year round. The LCDS is also about helping farmers to earn more money, about providing cheap electricity for everyone, about stopping the waste problem and about allowing your children to get the highest level of education right here in Guyana."
Since 2009, Norway has been contributing to Guyana's efforts to enhance economic development while maintaining over 99.5 per cent of its 185, 000 square kilometer forest.
REAL DEVELOPMENT
The President noted that development often times is viewed from the prism of economic growth. However, he stressed that development for his Administration must translate to a human impact.
"To me, personally, development means even more than that. To me development means that we can live in a better Guyana, and leave an even better country for our children. To me, development is about listening and understanding the unique problems that Guyanese face in their everyday lives – no matter where we live or what we do for a living. And most importantly, development means coming up with solutions to these difficult problems," he said.
Mr. Ramotar acknowledged that Guyana has been the fastest growing economy in the Caribbean over the last five years and noted that by 2016 the country is projected to be an upper middle income country.
"That can be clearly considered development," he said. "I believe that not a single Guyanese living on the coast should need to worry when there's heavy rainfall that their community will flood. And not a single Guyanese in the hinterland should need to worry about not having water during droughts. Nor should any Amerindian community need to worry about having enough economic opportunities to support their development."
UNEASY TASK AHEAD
According to him, the task ahead is an uneasy one that demands innovative and creative solutions.
He said, "Solving these complex problems isn't easy. We also understand that fixing complex problems takes investment. That's why, we have to continue to come up with innovative technical and financial solutions to problems that many claim are impossible for a small country like Guyana to solve. The LCDS is a perfect example of this."
President Ramotar stated that prior to the launch of the LCDS, many skeptics believed that the undertaking was too modern and complicated for Guyana, it was the kind of thing that only rich countries could do.
"We, Guyanese, have proven them wrong. Today's (yesterday's) payment is concrete proof to any of these skeptics of what Guyana can achieve as a country. That is the story that the payment announcement today is telling us, and therefore, I think we all should be proud of this achievement," he said.
The President added, "Today, Guyana is one of the leading countries in the world in managing natural resources sustainably. And every Guyanese is benefitting from this. Our most recent deforestation rate was even lower than the previous year."
SOURCE OF PRIDE
The successes, he urged, are something that Guyana can be proud of, particularly given the steps being taken to be recognised as a country that follows the highest standards of sustainable timber exporting in the world under the European Union (EU) Forest Law Enforcement, Governance and Trade (FLEGT) programme.
The Guyanese Head of State said, "We are also working to be among the few countries in the world that have already set mechanisms to ensure the highest level of transparency in the natural resources sector through the EITI standard. And this is not me or the Government of Guyana saying it. It is being said by global experts, hired by the Government of Norway to carry out independent, fact-based assessment. All Guyanese should feel proud of the vote in confidence expressed by Norway."
NONSENSICAL THINKING
He detailed the fact that the LCDS could have resulted in lower electricity bills, were it not for the anti-development and anti-national positions adopted by the political Opposition (APNU/AFC).
"We would have brought a cut in our electricity bills starting next year if the Opposition hadn't yet again decided to play politics with the people's development by voting down the Amaila Falls Hydropower Project," Mr Ramotar said.
He lamented the fact that without such politicking Guyana would have been on the cusp of cheaper and more reliable energy supply.
"Sadly, we will never get back the time and money wasted by the partisan games played by the Opposition…we can't afford this kind of simplistic and nonsensical thinking, because there is no easy way to develop a country. Things have to be done well to develop a country. The Opposition still doesn't seem to get it," the Head of State said.
In 2013, Norway transferred some US$45M for the project and coupled with 2014's transfer of US$35, the Amaila project now stands to benefit from an accumulated sum of US$80M. Norway was expected to transfer the US$80M to the Inter-American Development Bank (IDB), to be used as Guyana's equity contribution to the AFHP.
"The money earned for Amaila – US$80 million – is sitting in a bank account in Washington D.C. It is ready to be deployed, and Amaila will be built in accordance with the due diligence, social, financial and environmental standards of the IDB, which are among the highest in the world," Mr Ramotar said.
He decried the fact that it is unfortunate that the Amaila project is not the only thing under the LCDS that the Opposition has tried to stop his Administration from doing.
PLAN FOR DEVELOPMENT
Consequently, he charged that May 11 is an opportunity for Guyanese to ensure that these "shameful events" do not reoccur by supporting a real plan for development, the PPP/C's plan.
The President said, "Development comes by building new things and generating new, brave ideas and by learning from others – not by trying to destroy the hard work done by others. I'd like to remind you once more that when the LCDS was done back in 2009, no other country had tried anything as ambitious.
"Now there are countries all around the world trying to learn from Guyana's knowledge and experience to do something similar. It is these kind of new ideas that will make our country prosper. We have always been fighting to protect our nature so that we can leave an even more beautiful Guyana as a legacy to our children – and today we are leading the world in showing how finances can flow to forest countries."
Highlighting the fact that Guyana was once known for rigged elections and economic decay, Mr. Ramotar contends that the programmes under the LCDS provide an opportunity for the country to be recognised globally as an environmental leadership.
"The benefits are for all our people and we must not throw them away…this is just the beginning. A lot more will be done and I am confident that soon every single Guyanese will have a personal story on how the LCDS affected their lives," he said.
Moving forward, he noted that the innovative ideas of successive PPP/C Administrations have brought Guyana far and similar moves will take the country further.
"The Opposition has shown that this is not their approach. They have fought against the development of our country in the past and they are likely to continue to do so in the future. Instead of giving credit or coming up with new ideas, they have been using their time only on discrediting and destroying the work done by others," the President said.
He was emphatic in making clear that the PPP/C fixed a country that the Opposition destroyed once and we will not "stand idle and watch them destroy it again."
"I urge every Guyanese to think hard about what is at stake and to make the best decision next Monday to continue down a path of development and progress," President Ramotar appealed.
The LCDS was launched in 2009, and as a pioneer, Guyana had to solve many issues during the early years. Since then, the LCDS has done a lot. Guyana has now deployed US$120 million into projects, which are enabling the rehabilitation of Cunha canal that will protect Georgetown, and the communities and farms along the Mahaica River from floods like we saw back in 2005. Using money earned under the LCDS, the Government has also been working with local financial institutions to create hundreds of low carbon jobs. The LCDS has supported ecotourism operators in several regions, which is now attracting more and more tourists to Guyana. The LCDS has also supported hundreds of Amerindian villages in preparing their community development plans, which will help to generate new job opportunities in the hinterland.