The Burt Award for Caribbean Literature
Caribbean Literature is going through another exciting phase with the flourishing of annual literary festivals, augmented publishing opportunities and generous literary awards, all stimulating creativity and encouraging more productivity and production.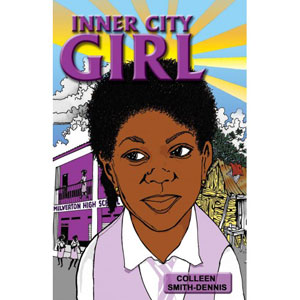 One of the more significant awards to be offered in the region in recent times is the Burt Award for Caribbean Literature.
This award was established by CODE (the Canadian Organisation for Development through Education) with 'generous support of Canadian philanthropist William Burt and the Literary Prizes Foundation, in partnership with the 'NGC Bocas Lit Fest' of Trinidad and Tobago. The mandate of CODE is profoundly captured in the following statement, 'If you can read and write, you can learn to do, and be, anything'.
This award is designed to operate on three vital levels of a vibrant literary landscape – staging writers' workshops, offering huge monetary prizes, transforming manuscripts into books which are printed in the thousands.
The above is spelt out in the objective of the award which is 'to champion literacy, build language skills and foster the love and habit of reading by ensuring that young Caribbean readers have access to books that they want to read'.
'Burt' burst unto Guyana's literature-scape in 2014 with a bang, yet not too many persons were cognisant of this advent. One year later, however, the scenario has changed for the better.
One year ago, during the month of March 2014, a workshop on writing for young adults was held in Georgetown, Guyana, under the patronage of CODE, the Burt Award and local partner, the Guyana Book Foundation.
The Guyana Book Foundation was a progeny of an organisation called 'Education Renewal' formed by a group of educators led by Mrs Olga Bone. By the early 90's, Education Renewal was tasked with the responsibility of distributing books which were donated by CODE and this led to the formation of the Guyana Book Foundation (GBF) which was established in 1990 as a not-for-profit NGO.
The main facilitator for the workshop was Richard Scrimger, ably supported by Dr Paloma Mohamed and Vanda Radzik, all experienced in that area of literature. Radzik on many occasions adjudicated the 'Henry Josiah Writing Short Story for Children' and the 'Rajkumari Singh Writing Poetry for Children'. Mohamed has been working in this area forever through various media – poetry, essay, drama, video and film. Her book, 'Caribbean Mythology and Modern Life: 5 Plays for Young People', is a significant contribution to our small cache of writing for children. Scrimger has written scores of books for children and he is a consummate teacher on the subject.
Participants were inspired and enthused so much so that one year after that stimulating session comes more good literary news – one of the participants, Imam Baksh, was shortlisted for the 2015 Burt Award for Caribbean Literature with his manuscript submission, 'Children of the Spider'. Baksh's talent and skill in writing for children came to public attention through The Guyana Annual magazine to which he faithfully submitted entries annually via the Henry Josiah Writing Stories for Children, winning the competition on many occasions.
One year later, I am happy to have read the three books that got the judges' nod for the 2014 Burt Award. All three listed below deserving of high praise but one has the making of becoming a classic of the Caribbean.
'All over again' A-Dziko Simba Gegele will be read all over again and again because the story is told in a conversational tone not unlike the one employed by master storyteller, Paul Keens-Douglas.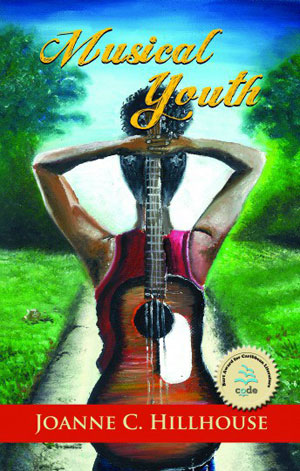 This novel is about an adolescent boy who was growing with two voices in his head, one evil-ish, the other goodish, in the process finding out the difference between good and bad. Many of the situations leading to this realisation were set up by his little sister, his touchstone/nemesis.
'Musical Youth' by Joanne C. Hillhouse is a series of conversations on various subjects like racism, shadeism, relationships – man/woman, family, consequences of liaisons – sins of grand/parents falling on their descendants.
It is also a love story of two gifted musicians who found their way through music while working on summer musical. The story is fast paced and engaging, a writer doing an excellent job with her tools of trade right down to a song titled 'Melanin' written by the two protagonists.
'Inner City Girl' by Colleen Smith-Dennis is evocative writing that suited the nature of a local girl makes good, a story of redemption. The story makes you cringe from the hardship women still face. Set against the backdrop of grave poverty, drugs, kidnap, rape/incest, an adolescent girl who is well read and good at sport prevailed against the odds to triumph over the ills of her community.
These three prize-winning books are now available locally; entrusted to the Guyana Book Foundation for distribution to libraries and schools.
Responses to this author telephone (592) 226-0065 or email: oraltradition2002@yahoo.com
by Petamber Persaud