GUYANA'S Golden Jaguars will invade the Island of Barbados on Sunday, February 1, for an International friendly against the 'Bajans' at the Barbados National Stadium. The game, which is being played to mark the opening of the Barbados Football Association (BFA) domestic season, is one which is being taken seriously by the Guyanese and as such the Jaguars will begin their preparation today, following an encampment of the players at the Palace De Leon Hotel in Kitty.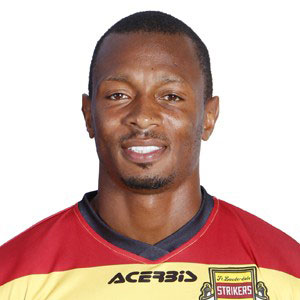 After a successful stint that saw him take Guyana to the semi-final round of CONCACAF World Cup Qualifying for Brazil 2014, head coach Jamaal Shabazz departed in November 2012 but the Trinidadian, however, is set to lead the Golden Jaguars once again.
Shabazz was named head coach of the team while Alpha United's Wayne 'Wiggy' Dover will be his assistant.
The other members of the technical staff are Andrew Hazel (goalkeeper/coach), Anson Ambrose (trainer), Trevor Burnett (Equipment manager), Faizal Khan (Administrative manager), Mark Xavier (Operations manager) and Debita Harripersaud (Physiotherapist).
Former captain and midfielder Chris Nurse who plays with Fort Lauderdale Strikers is expected to arrive in Guyana today, along with Canada-based Jamaal Smith; who, together played integral roles in Guyana's famous run in the 2014 qualifiers.
Another Canadian, former Toronto FC midfield player Emery Welshman, was invited by the technical staff for a tryout, after showing interest in representing the country of his parents.
Caledonia AIA's Guyanese pair Trayon Bobb and Pernell Shultz was also named in the squad.
Additionally, the 26 local-based squad is made up of O'Neil Carter, Oswald Cornett, Omallo Williams, Travis Henry, Solomon Austin, Kris Camacho, Quincy Madramootoo, Trevon Lythcott, Dwain Jacobs, Amos Ramsey, Daniel Wilson, Keron Solomon, Sheldon Holder, Clive Nobrega, Colin Nelson, Dwight Peters, Tishard Joseph, Dwayne Lawrence, Domini Garnett, Travis Hillman, Rawle Gittings, Denver Dennis, Calvin Sheppard, Joshua Brown, Eusi Phillips and Vurlon Mills.