MARYLN Reid-Clarke, the current headmistress at Ketley Primary School in Charlestown, believes that a good teacher would not only focus on assisting students with basic skills and knowledge but would try to enhance their attitude towards learning as well.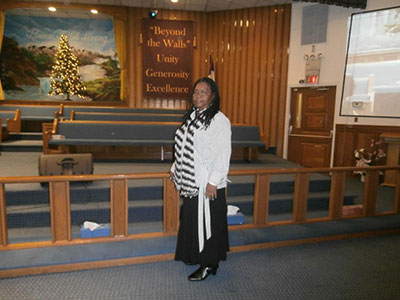 Furthermore, such a teacher would help children cultivate healthy lifestyles that will enhance their development and full potential for life, Reid-Clarke told the Chronicle in an interview a few days ago.
Born in New Amsterdam, the 53-year-old grew up at Plaisance, on the East Coast Demerara. This village remains close to her heart as she spent most of her years growing up there.
She attended Plaisance Primary School but could not manage to write the then Common Entrance Examinations. "In those days, it was more like if your parents were affluent in the community so I didn't get to write because my parents were not prominent. Even though you might have had the potential if they felt you couldn't pass, they wouldn't send you to write the exams," she explained. However, the government eventually made it mandatory for each child to write the exam whether or not they would pass.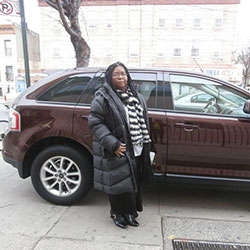 Plaisance Primary was at the time an "all age" school and so Reid Clarke managed to complete up to Form Three there. She then wrote the Preliminary Certificate (PC) and College of Preceptors (CP) Examinations before going off to Cummings Lodge Secondary.
Because of her ability though, she spent just one year at secondary school before being asked to become a Pupil Teacher (PT) there. "I started teaching since 1977 at age 16. I wasn't 17 as yet. I spent one year there and the school wanted a PT and so they recommended me. I came out of school and started to teach," she recalled.
Attending lessons in the afternoons after teaching helped her with her new responsibilities but she eventually made it to Cyril Potter College of Education where she became a trained teacher. In time, she attended the University of Guyana where she obtained her degree in sociology and has also participated in the BEAM's Management Programme for teachers.
After training, she taught at several primary schools including Enmore, Kuru Kururu, Golden Grove, St. Andrew's, St. Stephen's, and St. Sidwell's. She went to Ketley Primary in 2005 and has remained there since.
The office chair
Reid-Clarke may not be in the classrooms so often these days as she has to concentrate on administrative work. Nevertheless, this doesn't stop her from taking a class every now and then or knowing the goings-on at her school.
"I'm here to help the best I can in terms of moulding the nation's children. I may not be in the classrooms as often but I try to be a role model for the teachers; have moral talks with the students. If a teacher is not there, I would take a class. So I'm still in the classrooms on a part time basis but most of the time I have to be in office for administrative work," she said.
During the day, she would also walk around to see what is going on during the instructional period. "I walk around to see what the children are doing, what the teachers are doing, what MY auxiliary staff is doing. I do that all the time because I am not bound to the office chair. I have to walk around to see what is going on. I feel I have the responsibility of seeing for myself. I want first-hand information. I go to check pupils' books, sit in a classroom for clinical supervision, or just to observe. And I think that is the way of being a good manager. You don't just sit down in the office just because you are a manager, she expressed.
PTs, ATs and TQMs
Ms. Reid-Clarke said she at times gets tired of the school system. She recalled that when she started to teach, she was attached to a senior teacher. "So I learned what teaching entailed. I wasn't just pushed into a classroom. I was able to become an effective teacher."
"We don't have Pupil Teachers (PTs) and Acting Teachers (ATs) in the system anymore. I think that is one of the downfalls. I think teachers coming on to the job now should be given a chance to learn the job and not to be placed straight into the classroom. They will be in a better position to manage a class.
Ms. Reid-Clarke also spoke about Temporary Qualified Mistresses/ or Masters who came on the job as untrained teachers but eventually had to go for training.
She has thoroughly enjoyed her years in the school system and has no regrets even though she initially wanted to become a soldier while growing up.
She is married to Mr. Colin Clarke.