GUYANA'S Head of State President, Donald Ramotar has three options regarding the no-confidence motion listed on the Order Paper of the National Assembly for today when it reconvenes after recess. This was explained by Member of Parliament of the People's Progressive Party/Civic (PPP/C) Bibi Shaddick during a 'Political Scope' programme aired on the National Communications Network on Saturday. 
Shaddick explained that the first option was to allow the motion to be tabled and voted on and move to elections within three months. The second option would be to prorogue the Parliament. This, Shaddick explained, would allow a period of time during which discussions could be held to determine the way forward. The third option would be to dissolve Parliament which would see the country heading for elections three months later.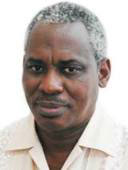 The PPP/C MP stated that indicating his intention to do this during his last address to the nation clearly shows political maturity on the part of the President. She added that in proposing the motion, the Alliance For Change party has not demonstrated this maturity.
Referring to their constant alliance with the A Partnership for National Unity (APNU) and their attempts to dictate to the Executive, Shaddick indicated this was an attempt to rule the country through the National Assembly.
Minister of Public Works, Robeson Benn, who was also on the programme, pointed to the issue of the political Opposition seeking to obtain power at all costs. He noted that this move was undertaken without regard for the people of Guyana.
The Minister pointed to the cuts to the National Budgets and the contriving of crises to create instability in Guyana. He added that these were attempts to reverse the course of the country.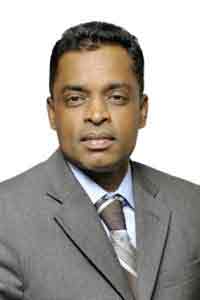 Minister Benn noted too, that this would affect the economy which has showed consistent growth over the past eight years and which has changed Guyana tremendously. He however urged that calm should prevail, even as the way forward is being sought.
PPP/C MP, Dharamkumar Seeraj, the third guest on Political Scope, reminded that the PPP/C gained 32 seats, APNU 26 seats and the AFC seven seats.
He echoed the sentiment that the attempt to run the country from this forum has continually proven unsuccessful. Seeraj pointed to the continued success of the economy as proof enough that the combined Opposition has failed in this venture.
,  and