Newest kid on the block!
The iPhone 6 is one of the most anticipated smartphones of 2014 and with Apple's iPhone 5s now nearing its first birthday, iPhone 6 rumours are flooding in.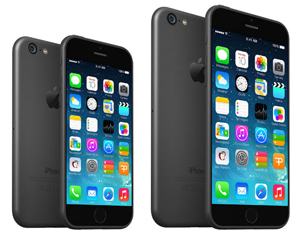 If you're an iPhone 5 owner who has yet to snap up the new iPhone 5sor 5c, chances are you're holding out for the next iteration of the iPhone, like a sensible "gadgeteer".
The iPhone 6 remains (somewhat) shrouded in mystery – but that hasn't stopped the rumour mill from enthusiastically grinding away, and some whispers do have a ring of truth about them.
So then, what are the web's commentators saying about the iPhone 6? Well…It's almost guaranteed that the iPhone 6's appearance will be different enough from the iPhone 5s to earn it its all-new number.
Traditionally, 's' devices have kept the same design as their predecessors, with major differences appearing on the insides, and Apple will get a lot of flak if the iPhone 6 turns out to be a 5s with faster innards.
Thankfully, that doesn't look likely. The iPhone 6 body has leaked countless times over the past year in various forms, and now actual (and apparently genuine) production cases have made their way into the hands of online tech aficionados.
The iPhone 6 will likely arrive with a bigger screen. The case is larger than the iPhone 5s, and its thinner, with a much rounder design.
One big change is the relocation of the power button from the top to the right hand side, where it will be easily accessible with your thumb, Samsung Galaxy-style.
Looking at the rear, the pill-shaped flash cut-out has been replaced by a circular one, suggesting that Apple has either ditched its dual two-tone LED flash, or it's managed to cram both LEDs into a circular space.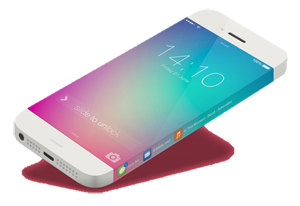 The volume buttons however, have appeared to do the reverse. They are now a thinner pill shape, falling in line with the iPod Touch, as opposed to the circular buttons currently found on the iPhone 5s.
Looking at the internals of the case, we can see a slight recess over the Apple logo cut-out. This, combined with the fact that previous Apple logos weren't left as cut-outs, suggests that the logo will light up, like the ones found on its MacBook brothers. Apart from attracting moths, the logo could be used as a blinking notification light – a handy function if the device is face down.
The iPhone 6 will almost certainly have a larger screen than the 4" display of the iPhone 5s, and it could very well arrive in two models – one with 4.7in screen, and another 5.5in version.
 iPhone 6 Release date: September 2014
iPhone 6 Screen sizes: 4.7- to 5.5-inches (or both)
Up to 128GB internal storage or expandable storage
Better camera
New iOS 8 operating system
Heart rate Ear-Pods
NFC chip
A8 processor
Wireless charging
Will work with Apple's rumoured iWatch
Sapphire glass and Liquid Metal design
Phone 6 rumours: Automatic unlocking
Despite not being a confirmed feature of iOS 8, the iPhone 6 is rumoured to come with an automatic unlocking feature similar to the one just announced for Google's Android L. No more need for Touch ID or a passcode – unless you're in a less secure environment.
That the iPhone 6 is expected launch on September 19th in 32GB and 64GB, citing a report. However, this date could be delayed due to a supply chain problem. The sire reports that suppliers are struggling to get enough iPhone 6 screens ready…in the meantime…get ready for the next big thing in Smartphone…
Tick-tock! Clear up some space on your wrist.
Apple may unveil a wearable device next month at the same event where it is expected to debut the iPhone 6. It seems likely that such wearable device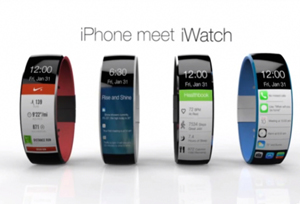 would be a watch since Apple was granted a patent for a smartwatch back in July.
Apple's first wearable gadget could beam messages, simplified apps and Siri to our wrists, eliminating the all-too-common need to take out our devices to constantly check notifications.
It's going to become especially convenient to pocket the all-but-confirmed 4.7-inch iPhone 6 in your jeans and always stow the next 9.7-inch iPad Air 2in a bag later this year. Don't hesitate…grab a bite on the Apple!