–Another warded in serious condition
ALEX BLAIR, 42, and Simone Pryce, 36, along with their child Jahaquel Blair 7, and their best friend, Natasha George, 36, all of Cocorite Street, East La Penitence, Georgetown, are now dead after ingesting SSS Tonic laced with liquefied cocaine.
Twelve-year-old Jamal Waterman is currently hospitalized after ingesting the same tonic also.
The SSS Tonic along with some other foodstuff had been packed by another family member for shipping to New York, but was left behind after the family member, who was to take it there, said she would be travelling to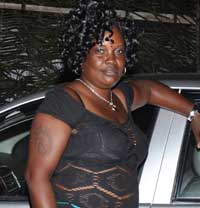 Pennsylvania instead of New York.
A source close to the family told this publication that since the woman who was to take the stuff to New York had left Guyana without the stuff, the family decided to utilise the tonic, not knowing it was mixed with cocaine.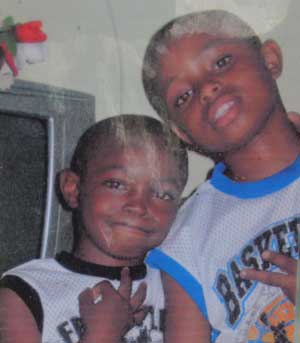 The source said that when Blair and his wife got up yesterday morning, they decided to drink the SSS Tonic and to administer same to their children, Jacquiel and Jamal.
Within a few minutes of taking the tonic, the children reportedly started to feel upset, causing suspicion to alight on the tonic. The Blair family called their neighbour and best friend, Natasha George, to taste the tonic and give an opinion on its taste, and George complied, reporting afterwards that the tonic was tasting funny.
By then, the children had started to vomit and were rushed to the hospital for medical treatment. As the doctors tried to save their young lives, Pryce and George succumbed. A few minutes later, Blair also succumbed, leaving the children battling for their lives.
Unfortunately, Jahaquel Blair died shortly after, while Jamal Waterman was up to press time battling for his life.
This publication visited the hospital to find it crowded with family members and friends who were all screaming and crying as the bodies were being taken to the mortuary.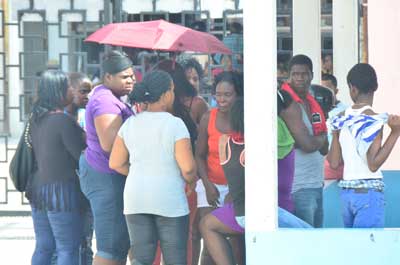 One incredulous family member eventually fainted, whilst another related that Blair, who had been a private driver and Simone Pryce a hair dresser, were very good individuals who had always worked hard to fulfill their family responsibilities.
This family member said she never expected this to happen to them, and that the person who had 'mixed' the tonic should be jailed.
She also said that George, Pryce's best friend, had been sharing a very good relationship with her neighbours, and that she and Pryce would always watch out for each other.
She said it was George who had taken Pryce to the hospital, not knowing that she would also have died shortly.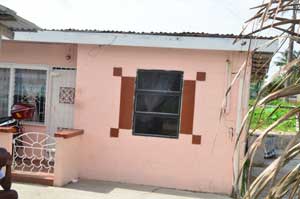 Jahaquel had been a student of the St. Pius Primary School. He was always active and had had a bright future ahead, since he was always on the go, according to relatives.
The lone survivor, Jamal Waterman, is a student of Tucville Primary. The family member disclosed that as soon as the lad began to feel upset, he induced vomiting before drinking some juice, which must have made him survive.
Police say that investigations so far have revealed that the bottle of SSS Tonic with the cocaine dissolved inside, along with casareep and 'chicken foot', had been left at the house by a man known to the family. It was intended for a female guest from overseas to take with her when she was returning to the USA. That guest, however, did not carry the items, and the victims consumed some of the SSS Tonic which had been left in their possession.
This publication found Georgetown Mayor Hamilton Green visiting the home of the deceased to offer his condolences.
(By Asif Hakim)