THE National Archives of the Ministry of Culture, Youth and Sport yesterday held a lecture for secondary school students on the "Opportunities and Scope in an Emerging Heritage Industry", as part of Archives Week 2012.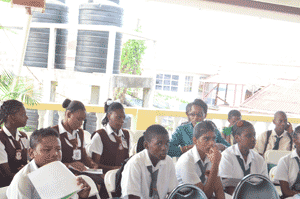 Students from approximately eight secondary schools in Guyana, including Leonora Secondary, North Ruimveldt Secondary, and Bladen Hall Multilateral, attended this lecture. Ms. Louisa Daggers, the anthropologist from the Walter Roth Museum of Anthropology, made a presentation on "Rescuing Heritage through the application of Anthropology"; and the Chief Executive Officer of the National Trust of Guyana, Ms. Nirvana Persaud, presented on "Heritage in Practice."
Speaking with the Guyana Chronicle, Archivist Ms. Nadia Gamel-Carter said the lecture serves to educate students on careers and opportunities in the Heritage Industry, even as the presentations serve to inform about the work of preserving heritage for future generations.
"We are safeguards in terms of keeping the nation's heritage, so that things that happen in our lifetime, our children and our children's children will still be able to retrieve the information and get a sense of what happened, all the important events," she explained.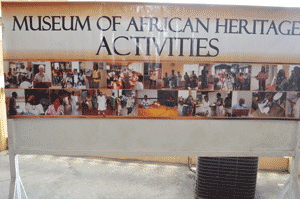 Besides the lecture, an exhibition was mounted by the Walter Roth Museum of Anthropology, the National Trust of Guyana, the National School of Dance, the Museum of African Heritage, and the Guyana National Museum to give the students a fair idea about the various career opportunities in the Heritage Industry.
The careers in Archiving include Historian, Records Managers, Database Engineers, Human Resource Specialists, and Digitization Technicians.
Annual Archives Week 2012 was held from October 24-31 under the theme: "Improving Records Management, Use of Digitization and New Technologies." During the course of the Archives Week, a two-day workshop was held with representatives from various governmental and semi-governmental agencies under the theme "Basic Records Management, Preservation of Electronic Records and e-Governance."
According to Ms. Gamel-Carter, there has been an excellent response throughout the week, with a great turnout at both the workshop and the lecture session.