GUYANESE-BORN Andrew J.  Ramcharan, Ph.D., P. Eng., has joined Petaquilla Minerals Ltd. as Executive Vice- President (Corporate Development).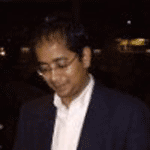 The company, in a release, said Dr. Ramcharan, formerly with IAMGOLD Corporation as Manager (Corporate Development), is vastly experienced and qualified in Bay Street (Canada's Executive Business Area).
He has joined the company's newly-formed Toronto office with the vision to grow it into a mid-tier gold producer through acquisitions and organic growth.
The release added that Ramcharan's primary objective for Petaquilla will be to increase shareholder value through the growth of its resource profile.
"He will be responsible for the growth of the company's gold profile, through the organic growth of its flagship Molejon Gold Mine, which is anticipated to produce 70,000 ounces of gold at an average cash cost of US$550-US$600/ounce for fiscal year 2012 and acquisitions.
"In addition, he will focus on moving the company's Lomero-Poyatos mine into production as well as capital-raising for this project. His role will also encompass the development of, the acquisition of and, ultimately, the spin-out of copper assets," it said.
The release said Ramcharan brings a wealth of experience to the company with diversity in operations (joint venture, Dynatec Corporation/FNX Mining Company Inc.), investment banking (Resource Capital Funds), consultancy at SRK Consulting and corporate development at IAMGOLD Corporation.

INSTRUMENTAL
He was with IAMGOLD through their acquisition of Orezone Resources Inc., their recently announced definitive agreement (fully diluted value of approximately $608 million) with Trelawney Mining and Exploration Inc. and was instrumental in various private placement unit acquisitions last year in Colombia.
Ramcharan is a graduate of the Colorado School of Mines, the University of Leoben and of Harvard University's Continuing Education Programme. He is a qualified person and an expert on National Instrument 43-101 with his Ph.D. thesis on global reporting codes, the statement said.
Executive Chairman of the company, Mr. Richard Fifer said Ramcharan has "all the qualities necessary to transform Petaquilla into a mid-tier producer and we are happy to welcome him to our team."
"Petaquilla is a growing, diversified gold producer, committed to maximising shareholder value through a strategy of efficient production, targeted exploration and select acquisitions. The company operates a surface gold processing plant at its Molejon Gold Project, located in the south central area of its 100% owned 842 square kilometres concession lands in Panama – a region known historically for gold content. In addition, the company has acquired 100% of the Lomero-Poyatos project located in the northeast part of the Spanish/Portuguese (Iberian) Pyrite Belt and several other exploration licences in Iberia," he said.