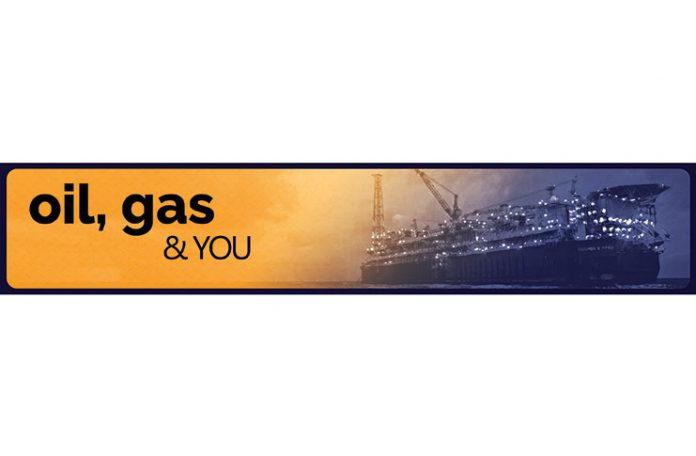 Saipem's local expansion shows how broad oil development impacts can be
SOME Guyanese will already have seen the news that Saipem, one of the world's largest oil and gas contractors, opened an office in Georgetown on June 4.
The company provides a broad suite of engineering solutions to exploration and production companies like Exxon. More importantly, it's an example of the kind of local content, jobs, and development opportunities that will become available for Guyana as our new oil industry expands.
Saipem will be one of the Exxon-led oil-drilling consortium's "Tier 1" suppliers, all of which are independent multi-national companies in their own right. Saipem, an Italian company, was established in the 1950s as a specialised pipeline and subsea engineering division of Italian oil company, Eni.
In the prolific offshore Stabroek Block where Exxon has so far discovered more than 5.5 billion barrels of oil, Saipem will play a vital role in the Liza Phase 1 and Liza Phase 2 developments over the next few years. To support that mission, Saipem has already established an office and a shore base in Guyana to support its operations off the coast—a strong sign of confidence to international investors that the company plans to operate in Guyana in the long-term.
The company recently outlined its plans for expanding key shoreline infrastructure like jetties and roads to allow it to do more construction and assembly here in country. When Saipem first arrived in Guyana, according to press report, it struggled to find facilities and structures that could support heavy precision manufacturing. That's vitally important because Saipem will be responsible for some of the most crucial parts of the oil production process, including the SURF system—for subsea umbilicals, risers and flowlines. This system is the vital complex of precision deepwater engineering that connects the wells on the seafloor to the production vessels floating above. The deepwater construction ship, Constellation, will be tasked with installing these systems, an operation that will require more than 700 people working in shifts around the clock.
Saipem is also contracted to install umbilicals, manifolds and foundations for the production wells and the water and gas injection systems that allow them to function. The company has also been awarded US $700 million in contracts for Liza Phase 2.
To provide sufficient manpower for these efforts, the company is collaborating with the University of Guyana and the Government Technical Institute to help expand local capacity and recruit and train new staff. Saipem Guyana Country Manager, Thuranthiran Nadarajah, recently told the media, "We are working behind the scenes with local companies to try and build the foundation and build the infrastructure and transfer the knowledge…. For example, we need welders, we need technicians, material, equipment, we need blasting, painting, scaffolding; anything related to fabrication, we need it."
The company is an excellent example of what the tangible impact of Guyana's new oil and gas industry will probably look like to most people. Many of the positive impacts from oil production in terms of jobs and indirect economic benefits will come from contractor and service operations like this, outside of the most obvious and important benefit– government revenue.
As more Guyanese gain the specialised skills that the industry requires and Guyanese infrastructure improves, more and more of the vital support work for the industry can be done here, bringing jobs. In April, Saipem made news when the first load of pipes for the Liza field was offloaded by a 100 per-cent Guyanese workforce and the necessary infrastructure was prepared by local contractors including John Fernandes Ltd. Most of the building materials were also bought locally.
The people employed by Saipem's shore base and ships will create even more jobs when they buy services and patronise local businesses. The same goes for the subcontractors they pay, which will have an incentive to hire and expand and pay out wages that allow their own employees to patronise more local businesses in turn. This kind of economic chain reaction can help more Guyanese across all parts of society benefit from our recent oil discoveries.