— but much more work to be done, say new councillors
THE relatively-new councillors sitting around the horseshoe table feel that there is greater unity and cooperation at the council, but some are hoping that certain senior officers would get around to doing a better job.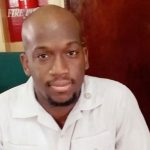 A Partnership for National Unity (APNU) Councillor, John Vanveen, a representative of Constituency 11, lauded the cooperation among councillors, but said he does not see any unity between them and officers of the municipality.
"We're not working as a cooperative body as yet. I don't see any unity here between the officers and the councillors. Blatantly, there is a type of pushing around that's going on here, especially when work is to be done in the various constituencies," Vanveen told the Guyana Chronicle recently.
Councillor for Constituency Nine, Shonelle Smith-Daniels, made a similar point, but said she felt that if the officers hand more tools on hand, they would be more inclined to do more work.
"I think the officers have been accustomed to not doing anything for so long… now that a group of young people are here, they are not moving. We are trying to change things a bit. It's a task, but we're trying. Officers might be willing to work with us, but I think the problem is having the necessary tools," Smith-Daniels expressed.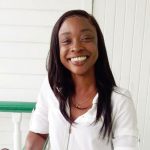 She believes that the Public Relations Department is "dead" and said councillors are working to see how they can better that department.
Councillor for Constituency 14, Denroy Tudor, has noticed that since the new council came into existence earlier this year, councillors have been proactive in getting certain things done.
He pointed out how the council has since put three new committees in place, namely the Audit Committee, the Tender and Procurement Committee, and the Solid Waste Management Committee.
"We're trying our best to see how we can generate funds in a legal manner, but despite political affiliation, I believe that all the councillors want to see better for the City," Tudor expressed.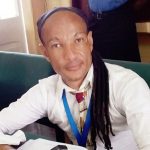 People's Progressive Party (PPP) Councillor, Bishram Kuppen, also acknowledged that attempts are being made to correct some of the deficiencies at the City Council. "But they have a long way to go. The council has not really changed; it's still at the same place. They're still broke, they still owe billions of dollars, employees are still owed, the credit union is still owed, the power company, GWI," Kuppen told the Guyana Chronicle.
He said he does not believe that imposing new taxes will solve the problems. "They should be making efforts to collect the billions owed in property taxes, but at the same time, some citizens are reluctant to pay because they're claiming that they are not receiving any services from the City Council," Kuppen offered.
He is hoping that the recommendations which came out of the Commission of Inquiry into City Hall's affairs would be fully implemented.
"I think the young councillors have come with a new perspective and they're asking the right questions, but sometimes you get the feeling that they don't push too hard because of political considerations," the councillor said.
Councillor Ivelaw Henry, representing Constituency Seven, told this publication that based on his observation, both the APNU/AFC and opposition councillors are working together in the interest of the City.
"I've seen it. It's better than it was in the previous council, and we are working on basic things. The various committees have been meeting and that auger well for development. All things being well, I think this year we'll do better than last year," Henry offered.