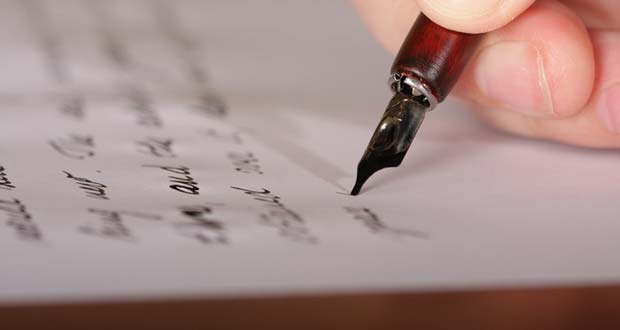 Dear Editor,
THE Stabroek News, via its story and pictorial captioned, 'Gov't comes to you Berbice initiative sees poor turnout' of April 17, 2019, seeks to convey the understanding that the Coalition's visit to the East-Berbice Corentyne (Region Six) had been unsuccessful, because, the observation, "…yesterday, Berbicians trickled into the event," is beside the point.
But, given this newspaper's political brand, such a story is expected.
Let Stabroek News and its political trojan horse, the PPP/C, that it has been giving place of prominence within its pages, understand the following:
Tuesday's exercise was not for public relations purposes, or a political testing of the waters, or better yet, a trial of political strength.
This was an exercise; its mandated duty that, while admittedly, should have taken place much earlier, was an absolute necessity; an event that had been overdue, given the chronic socio-economic problems that had become part and parcel of the daily life for the region and its citizens. And if there are those, like the Zamal Hussains and the Stabroek News of this world that would want to convey the usual misleading impression that these challenges are of recent vintage, especially since the advent of the Coalition Government, then one will comprehend the marked mischief, among the other dark misinformation, that such a column is intended to create.
Of course, the Corentyne region has severe problems, like so many other regions, that are known to affect its citizens in diverse ways; problems that have been festering for years, and go back into the unproductive period of PPP/C governance, which the latter had largely ignored.
For example, one only has to refer to that very intelligent citizen, irrespective of which political party affiliated to, who approached the Ministry of Public Infrastructure (MOPI) representatives, regarding chronic drainage problems within the Rose Hall Municipality. Not only had such problems, with severe implications for the making of a hazardous environment, he reported, been present for some 15 years; but that they were brought to the attention of the Town's municipality numerous times, but offered no assistance. One wonders where were the Zamal Husseins during those years of abject neglect, that they can now be ridiculous in their talk of "too little too late".
But such an example is a reflection of an unenlightened Local Government System which had existed under the auspices of the PPP/C, where personal political rule/directives took precedence over the socio-economic needs and wellbeing of the many Berbice communities and their citizens. It is such an example, of abysmal deficiencies, that would have necessitated Tuesday's engagement with the Region's people, and which will be replicated in the other administrative geographical spaces.
Stabroek News should be reminded that government's visit into the region was in keeping with its uncontested and consistent policy of government for all, irrespective of the particular region's political colour. Of course, there were citizens of all ethnicities who approached the government's offices for help concerning their particular problem; and they received conclusive attention, which had been notably absent prior. That is the measurement for success, and not protests. At least, those who sought government's assistance understood this marked difference.
If, as Stabroek News sought to give the impression that there was a boycott, then this aspect of PPP/C constituents' behaviour in such circumstance should be mentioned. It is traditional for the latter to adopt what has become its well-known line of party obedience, not wanting to break ranks, lest those who do become the target of community ostracisation and other well-known vintage PPP/C acts of victimisation at the hands of community party hacks. This is mentioned, since the later evening meetings between the ministers and citizens throughout the many communities were WELL ATTENDED BY PERSONS OF ALL ETHNICITIES, with many of the halls filled to capacity. Mind you, editor, these folks attended of their own free will, because OF SATISFACTION WITH THE PRACTICAL IMPROVEMENTS in their respective communities which they now enjoy.
Highbury, on the East Bank of Berbice; a village of historical significance to Indo-Guyanese, is one of the success stories of the Coalition Government's development programme; of a locale that now enjoys great illumination at nights, which makes for a much safer environment and improved socialisation; better drainage; and above all, finally newly-constructed public road which horrible condition had been a nightmare to road users, while placing severe constraints on farmers' access to and from their farmlands. The story of this community citizens' protest at the callous neglect of their locale are well documented – they protested and burned tires. All this took place during the PPP/C tenure of office. But it took the A Party for National Unity + Alliance for Change (AFC) coalition government to deliver the much-needed remedies that have ushered in, required amenities to better comfort to this community and many others since they were elected to government. Government's coming to the people, exposes years of PPP/C callous, incompetent and discriminatory governance.
Regards,
Aditya Panday