A third man was on Friday charged for the murder of well-known Bourda Market vendor, Troy Ramalho.
Roy Sandford, 33, of Section "D" Sophia , Georgetown  appeared before Chief Magistrate Ann McLennan at the Georgetown Magistrate's Court  where he was jointly charged with his two other co-accused.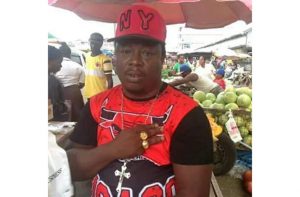 The two co-accused Akeem Morris 26, a miner of Sandy Bob Street, Kitty and George Paton, 34, a taxi driver of Eccles, East Bank Demerara were charged and remanded last week for Ramalho's murder.
The Director of Public Prosecution (DPP) on Friday advised that the three men be charged jointly for the capital offence.
Particulars of the charge allege that the trio, on August 15, 2018 at Bourda,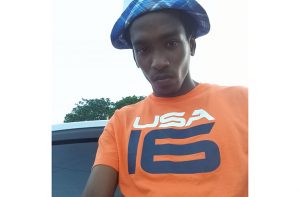 murdered Ramalho during the course or furtherance of a robbery.
Paton was unrepresented while Morris and Sandford were represented by attorney-at-law George Thomas and Dexter Todd respectively.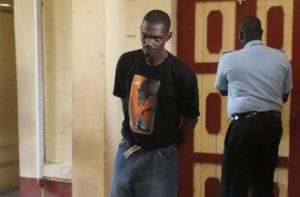 In court, Paton pleaded with the court for his safety since he alleged that his life is being threatened by person/s imprisoned.
"They ( his co-accused) programming other people to do me things in deh…. I'm fearfull," he pointed out.
The defendant went onto the say," I was only hired to drop off them man ( Morris and Sandford)".
Based upon the claims made by Paton in court the Chief Magistrate ordered Police Prosecutor Neville Jeffers to investigate the matter.The matter was adjourned until September 24, 2018.
According to reports, Ramalho, of 11 North Road, Lacytown, Georgetown, was shot around 23:00hrs on the day in question, after he resisted the three men who were robbing him.
The 45-year-old Ramalho, who was well known for selling cheese and eggs in front of Rambarran's on Robb Street, in close proximity to Bourda Street, was plying his trade when the three bandits, one armed with a gun, ambushed him.
The police, acting on intelligence, arrested the taxi driver whose car the men hired in Buxton, East Coast Demerara.
He reportedly told the police he picked up the men at Demico, Stabroek and another section of Georgetown and they had asked him to drive to Robb Street, Georgetown, where the men identified their victim.
The taxi driver allegedly told police that the men whom he met several months ago asked him to park on Alexander Street between Regent Street and North Road.
The bandits then exited and a short while after he heard loud explosions that sounded like gunshots and he saw the trio running towards the car.
In his getaway dash at the junction of Camp Street and North Road, a car slammed into his vehicle, causing it to spin and one of the men fell out. In the process, he saw the man run off and he then sped away, dropping off the other two at their destination.
The following day he collected $40,000 and decided to hide at Parfait Harmonie
, West Bank Demerara.