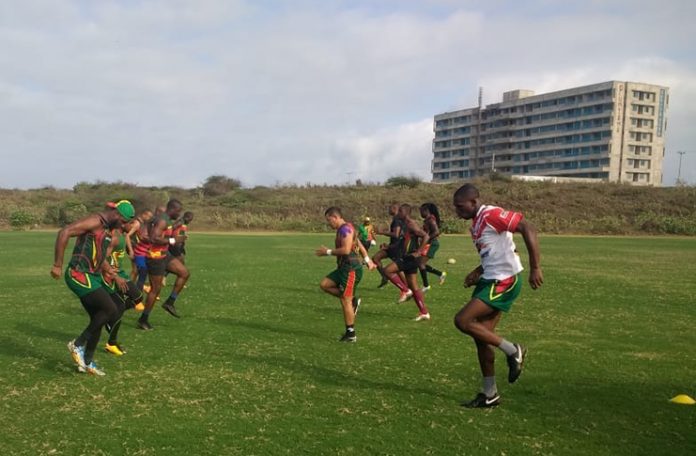 GUYANA'S Sevens Rugby team will begin their quest for gold today when they come up against Costa Rica, Mexico and Colombia, in day one of the Central America and Caribbean Games Rugby tournament in Colombia.
Head coach Lawrence Adonis stated that the players are ready to compete and that they've made up for the lack of practice in Guyana with additional work in Colombia.
According to Adonis, there are no injuries in the side which is being captained by Dwayne Schroder and the players are excited to take the pitch today in an attempt to win another gold medal in the sport.
In 2010, when the Central American and Caribbean Sports Organisation (CACSO) added Sevens Rugby to the list of disciplines for the Central American and Caribbean (CAC) Games, Guyana won gold following their 31-7 win over Jamaica.
The CAC games rugby event was hosted at the Guyana National Stadium, and the Green Machine's victory was the only gold medal for Guyana at the CAC games in 2010. It was the first and still is the only gold medal for Guyana in a team event at the games which started in 1962.
Guyana did not participate in the 2014 Rugby championship, and now, eight years after creating history, the team, with Ryan Gonsalves, Dwayne Schroder, Claudius Butts, Peabo Hamilton, Rondel McArthur, Godfrey Broomes, Osei McKenzie, Ronald Mayers, Patrick King, Richard Staglon, Avery Corbin and Jamal Angus, are on a mission for 'redemption'.