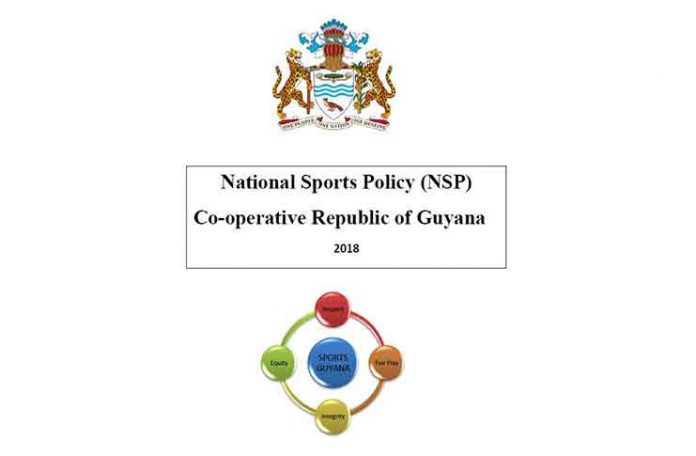 The Government of Guyana (GoG) yesterday released a draft of the National Sports Policy Draft, available in wide circulation online.
According to a release, the policy forms part of sensitization on laws governing sports and is a rallying point of discussions, with the GoG calling on stakeholders to peruse and provide responses on the Draft.
The National Sports Policy, one of the promised implementation made by the 'Coalition' government leading up to the 2015 General Elections, has finally been made public, after a steady outcry by various stakeholders in sports.
See details below…
http://guyanachronicle.com/wp-content/uploads/2018/06/NSP-June-2018.pdf