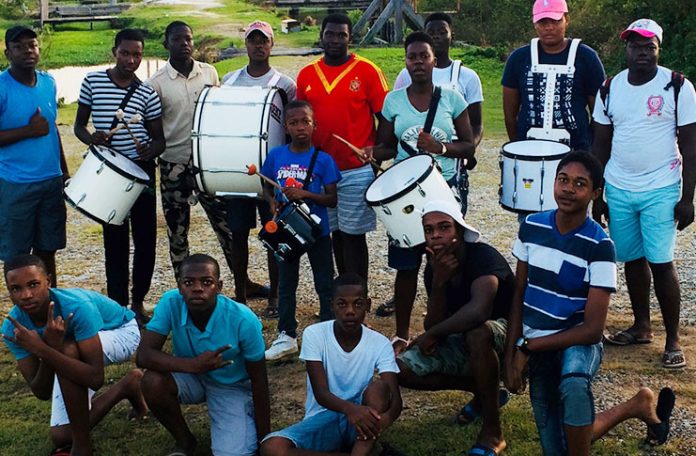 The Victoria Zenith Drum Corps
By Marinella Glasgow
AT the historic village of Victoria on the East Coast Demerara there is a group of young energetic people who live their lives to promote talent and music.
The Victoria Zenith Drum Corps as they are called is a small group of young people who wish to exhibit their talents of drumming. This group consists of 15 members. When asked about their purpose for the initiation of the Drum Corps, their leader Jeremy Waldron stated, "This Drum Corps has been in existence for the past four years even though the group wasn't quite recognised. However, the official date of beginning was January 6, 2017. Thus, we have recently celebrated our first anniversary." He continued, "We saw the need to have a drum corps. Our federation does not have a drum corps of our own and every time we have a parade we always have to bring a drum corps to play for us and this is often costly. Thus we thought to form ourselves into a drum corps so that we can supply our own service."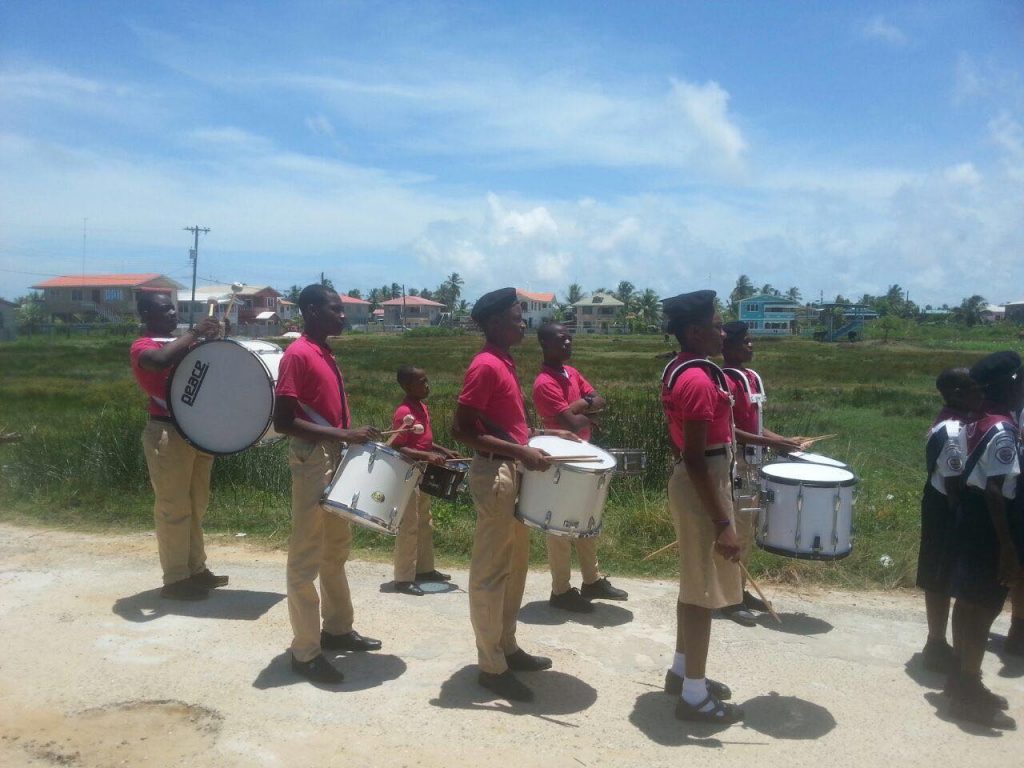 Despite the fact that they have just begun, this profound group has been very active. They recall, performing for the Pathfinder Parade in Mahaica and even for The Victoria Zenith Pathfinder parades. The inaugural performance was at Victoria's 178th Anniversary Celebration. Many members recall their enthusiasm to perform on this auspicious occasion.
As many other marching bands and drum corps, this group idolises the AT&T Marching Band featured in the popular movie "Drumline." Minh Tan skillfully penned the words, "A life without challenges, is a life wasted." Despite the great times, the group recalls their past and even continuous challenges. Deputy Director Marcus Caleb, explained, "Our greatest challenge as a group is finance. We have a lot of members but hardly any drums for them to play on."
In spite of the challenges, this group aspires to achieve many assets in the near and distant future. Waldron explained, "We plan to attend the Union Camporee this year so as to experience and see other drum corps and marching bands thus helping to develop our skills." In addition, Caleb stated, "Our biggest goal is to get some more instruments for our band members. Thus we plan to have some fundraisers to acquire some funds for this cause." He added, "We are also accepting any form of donation."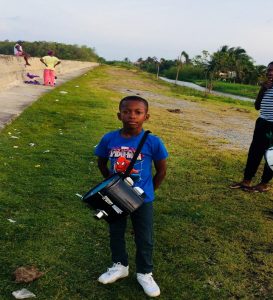 With regard to the norm of rivalry among drums corps and marching bands, the Zenith Drum Corps is confident that they will be capable of representing themselves at any forum. "We haven't had anybody stepping to us as yet but if they ever do, we are ready to take on any drum corps or marching band and not only in Guyana but from anywhere else," Caleb bravely declared.
Besides practicing and performing, this group enjoys socialising with each other. They believe that having social activities as a group helps with their bonding. They recall their Saturday Night cookouts and movie nights where members learn about each other and freely express themselves. In addition, they host frequent drum offs for the snare players. At this event, the snare players present an original piece which is judged by the members of the drum corp. The reigning champion of that event is Ebitayo Pilgrim and the runner-up Kelita Murphy.
It was also highlighted that the drum corps has a line of hierarchy. There are four major positions: Director Jeremy Waldron, Deputy Director Marcus Caleb. The other positions of Treasurer and Secretary are held by the lone females Lashawn Haynes and Kelita Murphy, respectively.
When asked about gaining membership, Waldron stated, "To become a member of the drum corps you must be an Adventist and a part of a uniformed club. You do not have to be from the UPEC Federation or from Victoria. You can be from anywhere in Guyana. You need a letter from the federation pastor, must be of a good moral standing and pay a registration fee of $2,500 which goes towards the purchasing of instruments." In addition, he emphasises the pleasant personalities of the members and their willingness to accept new members.
Subsequent to the meeting, a few members were asked about the Significance of the Drum Corps in their lives.
Etiwoyo Pilgrim, the bass player explained, this group helps me to play and bring persons to know Christ.
Lashawn Haynes, one of the two females stated, "I always wanted to be a part of a drum corps and now that Victoria has a drum corps, I can get to play and get to socialise with the members here and the members from other drum corps."
When asked if she finds it hard to be one of the two females of the group, she stated "Sometimes I find it hard because the boys learn faster than I do and so I feel bad sometimes. However, I catch up with them."
Marcus Caleb, Deputy Director and instructor explained, "This drum corps helps us in Evangelism. It also helps us with our discipline. Since the motto is "One Band One Sound" it reminds us that we have to play in sync with each member. In regards to my personal life, I wasn't coming to church as often but now that I am a part of the drum corps I know that I must and should be present at church."
Wikendi Decamp emphasised that "This drum corps has helped me a lot with my discipline."
Ebitayo Pilgrim stated, "I love music and this is the place to be. I can express myself in music and bless others with my service."
The youngest member of the drum corps Stephon Frank stated: "I am 10 years old and this drum corps helps me in my spiritual and physical life."
Despite their challenges and setbacks, this group is determined to triumph every storm and prove that it can be victorious.