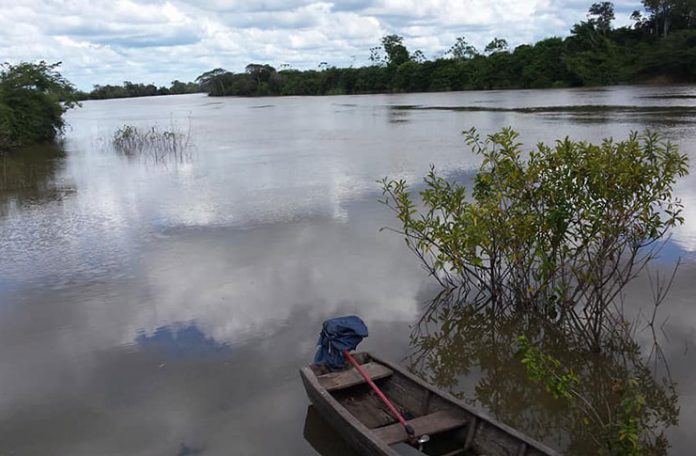 AN ACCUMULATION of water following persistent rainfall has resulted in a main bridge linking the North with South Rupununi being inaccessible.
Reports are that the approach to the Rupununi Bridge, which is located some 60 miles outside of Lethem, was flooded on Wednesday. Former Aishalton Toshao, Tony James told the Guyana Chronicle that one of his relatives reported that vehicles, including pick-up trucks, could not cross the bridge as a result of the flooded roadway.
"So all vehicles from Lethem heading to the South cannot proceed until maybe tomorrow…only possible crossing is with a small boat and motorcycle," James reported from Aishalton.
He said there was heavy rainfall in the area on Monday and this led to the water being drained into the low-lying areas, thereby flooding the landscape.
The levels of main waterways in parts of the Rupununi have risen in recent days. On Monday, the village of Kabanawau located close to the entrance to Aishalton was flooded, and this resulted in the roadway being inaccessible. The water levels have since receded.