SIXTY cervical cancer tests were among a range of tests conducted by a United States Embassy outreach in the mining town of Linden recently.
According to the embassy , the Humanitarian Assistance Programme Outreach, with medical professionals from the Davis Memorial Hospital in Georgetown, nine dental students from Sacramento, California, and three Guyana-based dental missionaries undertook the medical outreach program in Linden last week.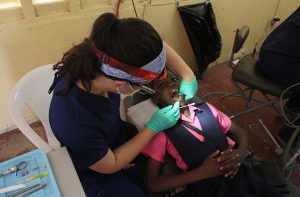 Other partners involved in making the successful outreach possible included the Linden Mayor's Office, the Linden Hospital, the Ministry of Public Health, Guyana Medical Relief, Guyana Cancer Foundation, Toucan Medical Institute, the Cheddi Jagan Dental School, and St. Joseph Mercy Hospital.
The embassy said that doctors and dentists provided medical and dental services at the Bayroc Community Centre and the Egbert Benjamin Conference Centre in Linden. It was noted that more than 100 dental patients received cleanings, fillings, extractions, and other dental services, while 60 cervical cancer tests were completed.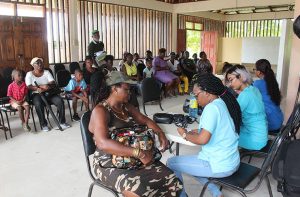 According to the embassy, the Humanitarian Assistance Programme represents the embassy in providing assistance to Guyanese communities in the areas of social, economic and medical development, thereby working to bring together multiple local and international civic and governmental organisations in a quest to reach common goals.