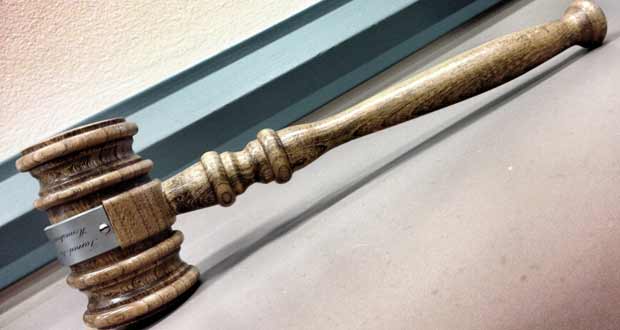 A FORMER Neal and Massy sales representative was yesterday remanded to prison by Magistrate Ann McLennan for stealing the same car twice. 
Davindra Samaroo, 24, pleaded not guilty to both charges, one of which said on June 28 at Kitty Police Station, Alexander Street Kitty, Georgetown, he stole motorcar PHH 5935, valued $5 M, property of Rishi Lall.
It is also alleged that on June 27 at Sheriff Street, also in Georgetown, he stole the said motorcar belonging to Lall.
Smaroo's attorney-at-law told the court that the stolen car was returned, after informing the court that Samaroo had escaped from the mental institution last year.
According to Police Prosecutor Denero Jones, Lall's girlfriend was in the car but before Samaroo drove off she made her way out. However, the matter was reported and after the police gave chase Samaroo jumped out with the keys. The court heard that the defendant went to Kitty police station, where he stole the car for the second time.
After hearing both the defence and the prosecution, bail was refused and the matter was transferred before Magistrate Fabayo Azore for July 15.