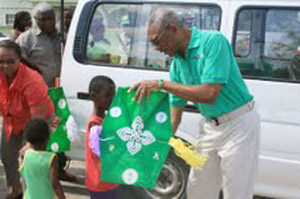 Leader of the Opposition and People's National Congress Reform, David Granger, distributed 150 kites to the children in East La Penitence (the Island) on Saturday. He was accompanied by A People's Partnership for National Unity (APNU) Member of Parliament and Shadow Minister of Human Services, Ms. Volda Lawrence.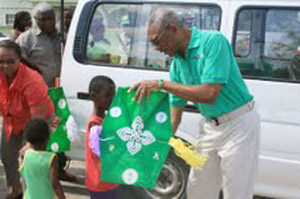 Granger also distributed another 150 kites to children of the Friendship/Buxton community at the Friendship Gas Station. Assisting him in distributing the kites were Mr. and Mrs. Morris Wilson.
Regional Chairman of Region No. 4, Mr. Clement Corlette continued the distribution of kites to Bare Root and other areas along the East Coast.