Celebrating heritage and embracing change
AMERINDIAN Heritage Month 2023 is being celebrated under the theme "Sustaining our cultural heritage while contributing to one Guyana." This theme is an idea that the village of Rockstone stands by and for. Rockstone is one of Guyana's many captivating villages located along the right bank of the Essequibo River, with an estimated population of 300 people.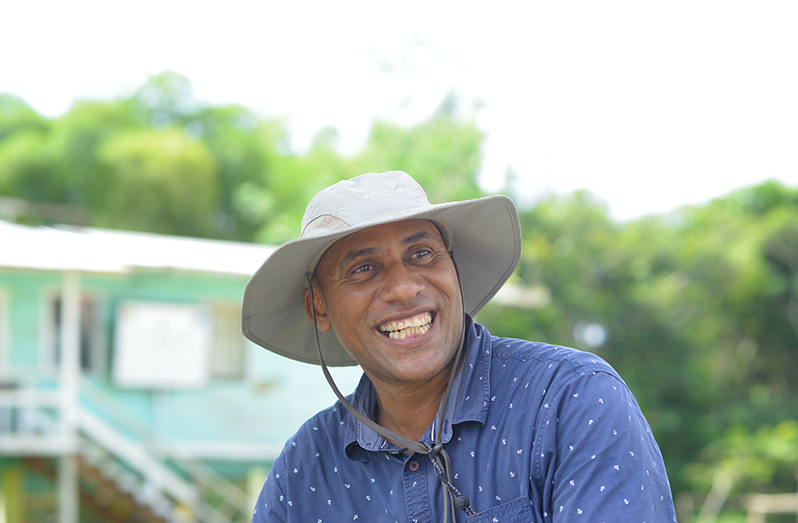 The village of Rockstone has a large indigenous population, a Toshao and is granted and governed by many of the same laws and acts as Guyana's other Amerindian communities. But in Rockstone, villagers of every ethnic group could be found. In a place where many people have come to call home and now live, Rockstone is the true embodiment of One people, One nation and One destiny.
The village's Toshao, Flagan Carter, spoke to the team and he expressed that Rockstone is, undoubtedly, an Amerindian village and having people of different ethnicities present takes nothing away from the village, but rather adds to the unique cultural blend the village has procured and what has captivated visitors over the years.
The enchanting little village of Rockstone will be hosting its Heritage Month celebrations on September 24. The village's Toshao, councillors and villagers are planning to host an event that will bring out the villagers and draw visitors into the village. Tourism plays a big role in the village; they are always open to new people, things and changes.
When asked what a village means to him, Toshao Carter stated that, "The simplicity of it is where people with a heritage or background are living together. Based on the act as well it says that a group of people that are in a village that have similar views, ideas and ideology and they have a history, that is the simple definition."
The diversity, coupled with the culture of Rockstone, makes for a very interesting discussion among those who visit the community. The Toshao explained that, "I think it's like a nice pot of metem. You got some eddoes, you got some cassava, you got some plantain. All of these things look different. They even taste different to an extent. Some persons would have lived here for years; their grandfather would have lived here. Their cousins would have come and so forth. We're not against anybody; even in the past years, we have seen more people come into the village."
The argument that is often made in the cases of villages that are becoming diversified is whether culture is lost through integration. On this front, Toshao Carter expressed that not only is integration a good thing, but it is also inevitable. "I think the more we integrate, the better it is for race relations throughout the length and breadth of the country. Even this idea of just being Amerindian or black, it speaks to not the best representation. I think integration is better and I think every village throughout the length and breadth of the country is being integrated. And Rockstone is not one of those that is limited to that integration," he said.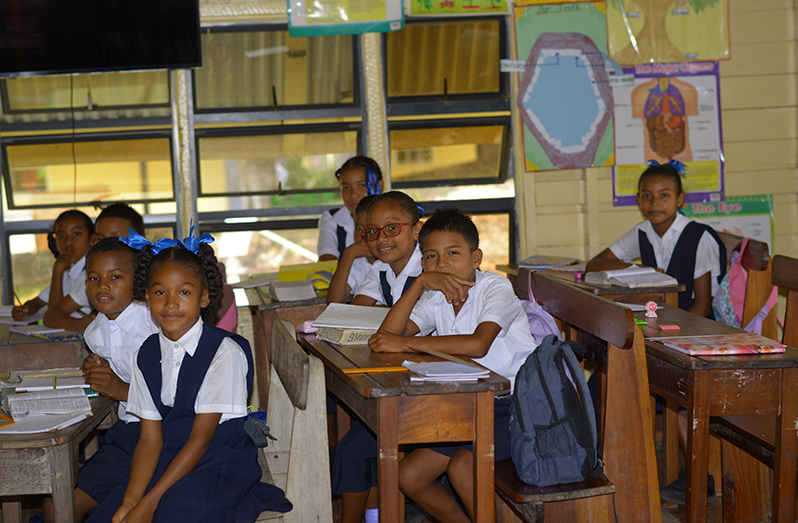 Many people think it captivating, that heritage is celebrated in a village as diverse as Rockstone. But as Toshao Carter explained, Amerindian heritage celebrations are Rockstone's cultural celebrations. "Come at heritage time, everybody is going to be out there. Black, red, blue people are going to come up from Linden and everybody is going to be one big metem pot ensuring we are going to have a good time," he said. This sentiment is echoed throughout the village. In the fact that although they may not always see eye to eye on all matters, they are still a community. And one that celebrates each other and does it together.
In describing Rockstone's heritage plans, the Toshao explained that the occasion will have a little bit of everything, just like the village itself. The event will kick off with a cultural presentation and will then see a variety of activities, ranging from Paiwari drinking to watermelon eating and cassava across the water as well as a warashi race and best-dressed competitions for all ages.
The community of Rockstone is working towards becoming a village where culture, diversity and change are embraced. Toshao Carter expressed that, "One of the things we are doing from our village plan as well is that we are sharing from the village level. We are having classes on language, dialect, culture, crafts and so on. I think that will help preserve some of that. Will it eliminate the transformation the entire world is going through for every culture or every civilisation? I don't think it will." The Toshao said that as much as transformation and change can't be stopped, it can be embraced by people who know their culture, sharing it with the rest of the community.