Third-degree black belt, Aliya Wong, committed to youth development through mentorship and sports
STARTING to train in karate at the age of five, it is no wonder that 21-year-old Aliya Elizabeth Wong, who now holds a 'third-degree black belt' title, cannot see her life anymore without karate in it. In fact, she says it's become "second nature to me; I can't see my life without it and like we love to say, it is a way of life."
Born in Best Village, Vreed-en-Hoop, on the West Coast Demerara, Aliya said it's quite a story as to how she got into karate in the first place.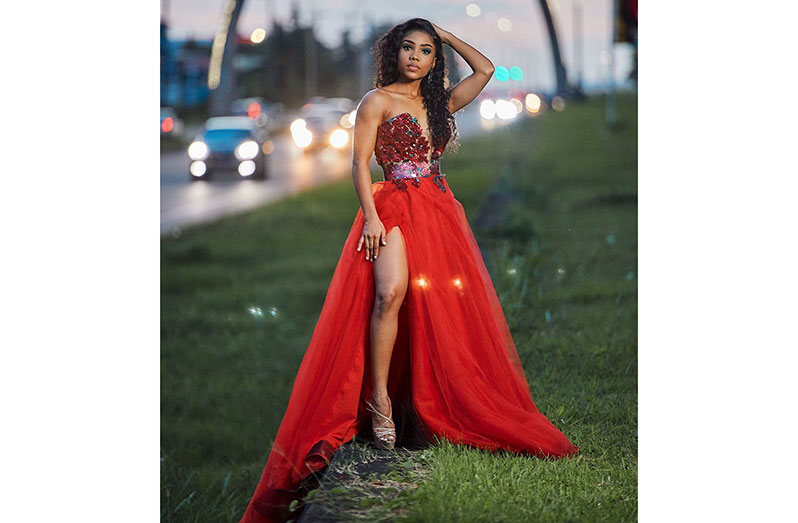 Prior to martial arts, she did ballet and modern dance, but due to the migration of her then-instructor, the little studio had to, unfortunately, be closed down.
Her father, Jeffrey Wong, a man of the sport, was at the same time venturing into starting his own dojo to spread the arts in Guyana. "He understood the importance of having his baby girl learn the art of defending herself. I would also like to think it was his way of putting all my energy to good use," Aliya reflected in an interview with Pepperpot Magazine.
So it was not hard for her to say "yes" when he asked her if she was interested in getting into karate. Today, she enjoys karate, both competing and being an instructor.
Continuing her training at the International Karate Organisation in Woolford Avenue (Muslim Youth Organisation building), Aliya teaches Shotokan karate to children across Guyana, whether it's at their different locations in Georgetown or in Linden.
Her first competition was The Caribbean Championships, held in St. Lucia back in 2008, where she achieved her first gold medal. "Ever since, I have been successful at all tournaments and earned the title of 4-time world champion, Pan American, South American, Caribbean and national champion. My success has earned me an induction into the Shotokan Hall of Fame," Aliya shared.
SUCCESS IN OTHER AREAS
She is also a bodybuilding athlete who competes in the bikini category. "I had entered this sport during the pandemic and dedicated myself towards competing at my first competition in 2021. I saw it as a combination of the two things I'm passionate about: modelling and fitness."
Aliya was again successful at this and earned herself the title of Miss Bikini Novice 2021 with a preparation time of six weeks. "I then stayed disciplined to compete at my second competition, which was the intermediate level. There too, I was successful and became Miss Bikini Intermediate."
In fact, success is quite familiar territory for Aliya, who, outside of the sport arena, also won the 2016 Miss Guyana Talented Teen pageant- another testament to her love of modelling.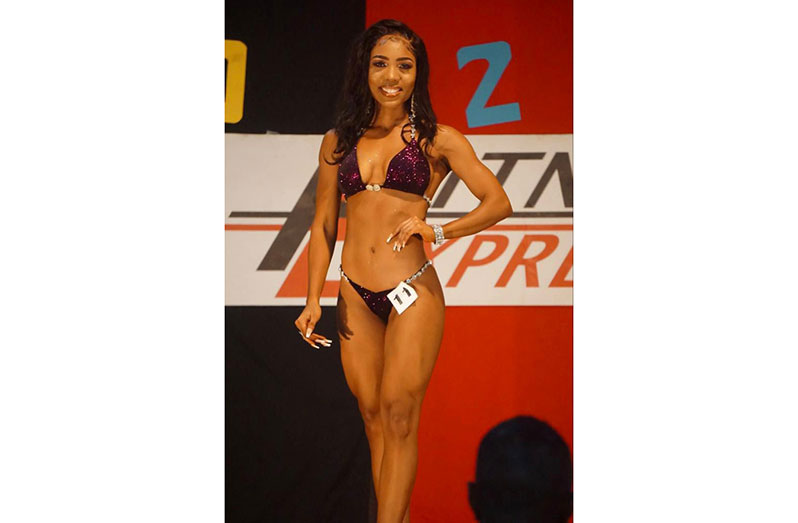 THE YOUTH DEVELOPMENT FOUNDATION
Aliya's ultimate goal is to work with the Government of Guyana, especially the Ministry of Culture, Youth and Sport, in collaboration with like-minded individuals to develop projects that focus on youth development through mentorship and sports.
"It is my goal to develop The Youth Development Foundation, which was launched as my Beauty with a Purpose project during my participation in the Miss World Guyana Pageant in 2019. As a successful athlete, I believe that I am the testimony of what sports and mentorship can do for an individual," Aliya said.
Her dream has been to give back to her country by helping youths in this way, creating a safe haven for them and granting them access to the necessary resources needed for their success.
Offering advice to them, she said: "When you look in the mirror, I want you to see past your trials and tribulations and see greatness, potential and talent that must be acted upon. Remember that you are more than enough and age is not a limitation; it is you who is your only limitation."