The Latiff's are first father/ daughter to play Inter-County cricket
By Sean Devers
BORN in River Road, Curepe, Trinidad and Tobago on August 23, 2004 to a Trinidadian mother, Avian Persad-Latiff and Guyanese father, Luke Latiff, 18-year-old medium pacer, Chelsea Latiff, was selected for Demerara U-19 and the county's senior female teams and joins her dad, who played for Berbice at both the U-19 and Senior level before leaving for Trinidad in 2001, as the only father and daughter pair to play in Guyana's Senior Inter-County cricket.
Luke made his U-19 Inter-County debut in 1988 before playing at that level up to 1990, while he represented Berbice at the Senior level from 1989 to 1999.
Chelsea attended Couva East Secondary in Trinidad before moving to Guyana to pursue studies in Medicine at the University of Guyana Turkeyen Campus; reading for a Bachelors Degree in Medicine and Bachelors of Surgery (MBBS).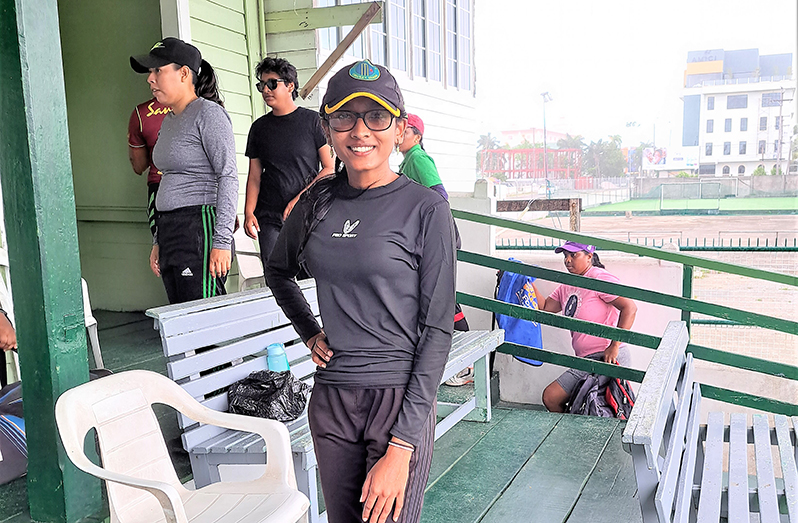 "Proper time management and my natural adaptation to academics and cricket is what I plan to do while I am in Guyana attending UG" Chelsea explained.
Chelsea, who played for Central Zone from 2016 to 2020 in the Twin Island Republic, and club cricket for Achievers Women's Cricket team and trained with the Trinidad Under 17 & 19 in 2020, explained how she became interested in cricket.
"Both of my parents are involved in cricket in Trinidad (her dad as player and her mom as a scorer), so cricket runs in my veins.
"I took great inspiration from watching my dad play and bowling medium pace [and] like him, [cricket] gradually became my passion," disclosed the 'Trini' teenager, who attended Trinidad & Tobago U-17 and U-19 trials.
"I want to focus on showing my full abilities in this tournament, and making the most of the opportunity. Like any bowler, gathering wickets under my name is my main goal for now" posited the lass who plays for city club, Transport Sports Club.
"It was an amazing feeling because I'm literally following in my dad's footsteps in his native country and once cricket does not have an adverse effect, I would love to represent Guyana at the Regional level" said Chelsea, who trains on Fridays and Saturdays.