–preliminary report to be drafted
AFTER three days of searching, authorities have recovered the body of Neptrid Hercules, who was buried alive when a mining pit at BOSAI's Montgomery Mines collapsed on Saturday.
On Tuesday afternoon, the search team comprising officials from the Guyana Geology and Mines Commission (GGMC) and BOSAI Minerals, located the body and was later able to retrieve it around 18:00hrs.
Providing an update, Minister of Labour Joseph Hamilton said that the ministry's Occupational Health and Safety Department has been conducting interviews with personnel from the bauxite mining company and will continue this process as it relates to the safety of the area.
Saddended by the outcome of the search, Hamilton said that now that the body has been located and recovered, his team will focus on the investigations in relation to the safety measures that should be or should have been in place that could have prevented the workplace fatality.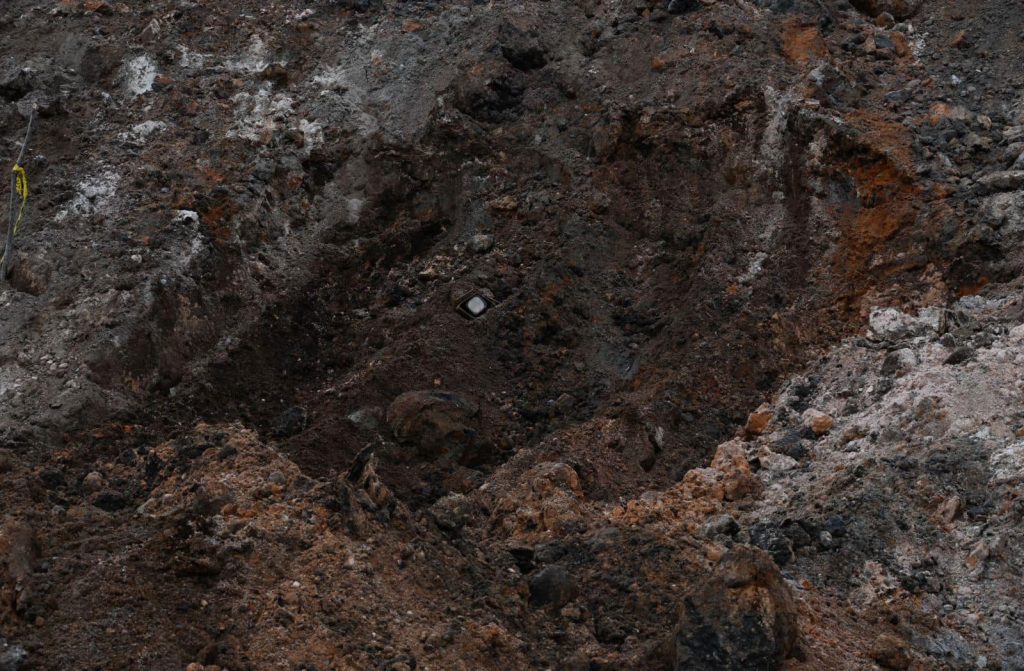 "Now we can focus on the issue about the safety measures that should have been there and we have had people suggesting that there are specific things that should have been there that were not there. All of those things we would have to validate and verify," the minister said.
Once this is completed, a report containing the findings will be prepared and will be made public by the end of this week.
Meanwhile, on the ground on Tuesday, Minister of Home Affairs, Robeson Benn said authorities have instructed that an analysis of the situation be done so as to ascertain the technical reasons why the incident occurred and to further identify solutions that will be put in place to prevent a recurrence of such an event.
"While there may be some differences or some different perceptions… as to what may have occurred, the only useful thing to do is by coming to a common understanding after diligent work to find out what has happened, the way and why it has happened and to prevent as far as possible a reoccurrence," Benn said.
The various teams during the search employed the use of excavators and metal detectors to be able to recover Hercules's body and the bulldozer he operated during the time of the incident.