BEING a male salon owner in a female-dominated job certainly did not deter Nigel Phillips, better known as Hakeem, from fulfilling his calling and to fully realise his hidden talents as a nail technician, make-up artist and spa specialist.
The father of two told the Pepperpot Magazine that he was initially hesitant to enter the beauty world as a small-business owner because he was concerned about what society would say about his career as a man.
The 43-year-old explained that financially things were hard on him as the only breadwinner for the home, and he was a security guard at the Blairmont Sugar Estate posted at the sentry, and he was tired of 'pulling the gate.'
Phillips added that his life changed for the better when one day, his spouse was watching a television programme with the owner of Kevin's Reflections Beauty Salon, and he was offering courses in Rosignol, West Coast Berbice.
On that day, he was giving away two prizes of free courses to any two males who called in during the live programme.
Phillips said he did place a telephone call, but after the airing of the show, he was awarded the free nail course since he was the second male to call in and he accepted the offer.
"At that time, I had no interest in that kind of work because I was afraid of what society will think about me, but my wife encouraged me to go ahead and embrace the training with an open mind," he said.
However, after completing the three-month course in nails and spa, he was successful and with the advice of the facilitator, Kevin who told him to do his best and not let any of the ladies beat him.
He graduated as the top student for that nails/spa course and later went on to do a professional make-up course in the city, a Glam Squad.
Phillips stated that he was arriving late at his job at the estate and decided to quit after one year.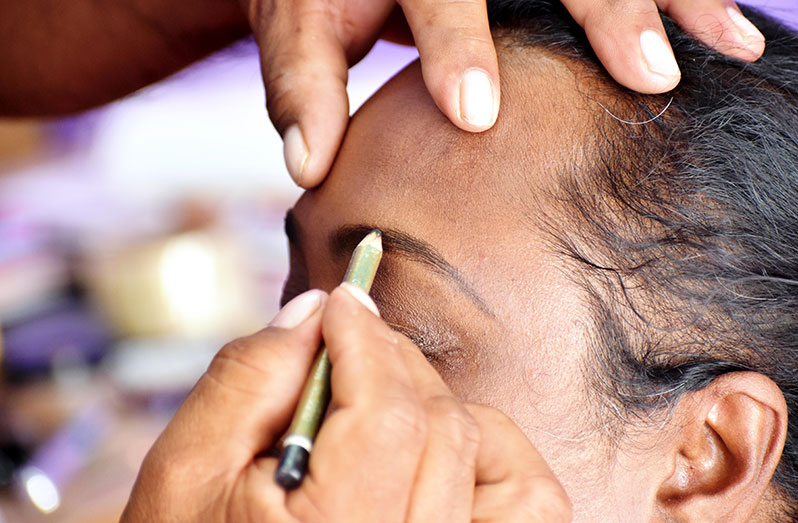 It was then he opened his own salon at Bennett Dam, Rosignol, West Coast Berbice after realising he had the potential to make his mark in the salon business.
"Starting a new business and being a salon it was difficult at first, because people did not know of my ability and they did not trust me. As such, I had to build my clientele from scratch. Today my expertise is in demand and people from all over the country would visit for the service," Phillips said.
He told the Pepperpot Magazine that some people used to go to his salon and say, "Hakeem, I will try you when I want to do my nails and I will see what you can do" but he looked past those comments and strived for perfection.
Phillips' small business is Basic Beauty Nail Zone and his rented salon is located at Bennett Dam, Rosignol, where he has recently installed a solar system to offset the frequent power outages in that region.
This nail technician is always on the go and during his free time, he would assist a lady with her garden and do chores at home.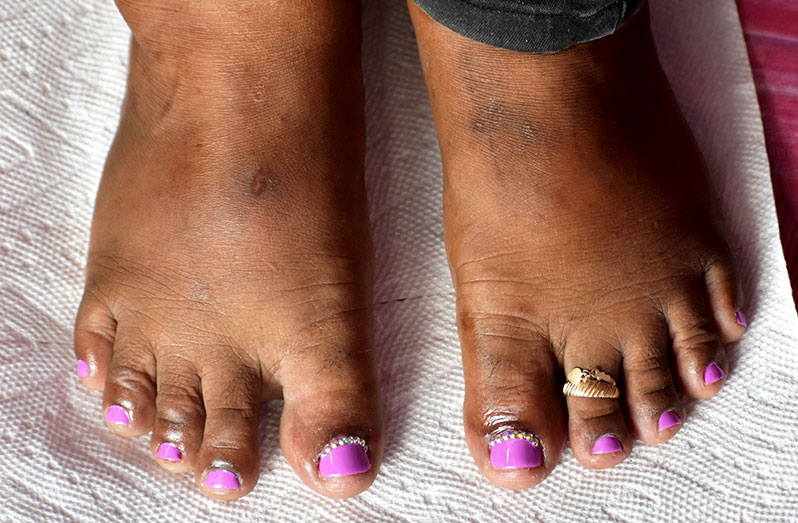 It has been nine years since Phillips established his salon offering manicure, pedicure, nails, eyelash extension, brow-filling, and make-up every day except Sundays from 10:00hrs to 18:00hrs, based on appointments for both genders.
On holidays, Phillips would provide employment for one nail technician to assist and doesn't deal with walk-ins, since he would be fully booked.
Phillips would source his gel nail polishes and other supplies locally and overseas and buy them based on demand.
"I am very proud of what I do and I try to keep up with the latest trends in nail designs; and when clients bring a particular pattern or design I will try to do it or just be honest and tell them I can't do it," he explained.
Phillips is originally from Wakapoa, Region One and relocated to Region Five in search of work; he was the security guard at Church's fast food outlet at Rosignol, the same place he first met his wife to be.
The salon owner has since acquired a plot of land at Bath Village and will be embarking on the construction of his house soon. He is presently renting a house in Bennett Dam.
Phillips related that becoming self-employed has changed his life and he became financially stable and it is safe to say he has a comfortable life and it is because of God and his wife, who is very supportive and would save his earnings.
"I never knew I could become so good at what I do as a nail technician, but I acquired the skills and I applied myself and today, I can say being a salon owner has assisted me greatly in achieving a lot. I have every little thing that is needed in the home and my family is comfortable," Phillips said.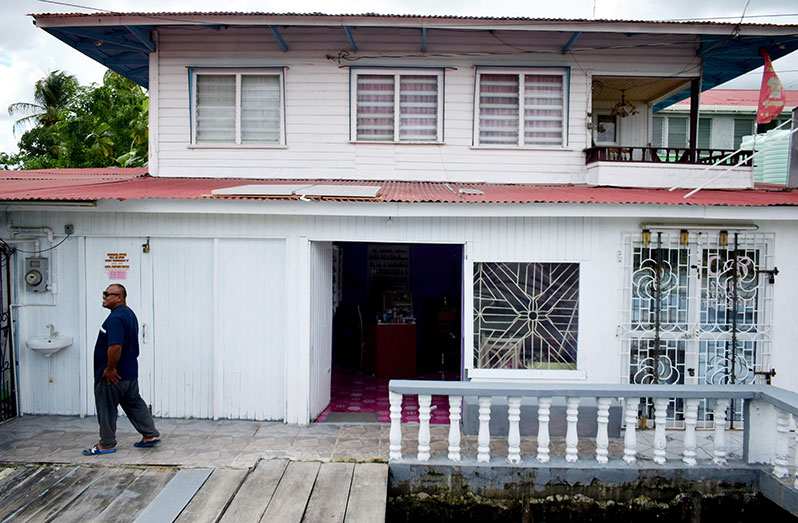 He stated that marrying his wife and opening his own business was the best thing in his life, and because of his choices, he is successful.
Phillips reported that he is hopeful his daughter will acquire the relevant skills to assist him in the salon and he is encouraging her to do henna, hair and make-ups.
This small-business owner is also a volunteer who contributes to society, teaming up with another resident to provide hot meals to the elders in the community.