A 12-member jury, on Friday, found five men guilty of brutally beating Berbice carpenter Faiyaz Narinedatt to death in 2016.
Orlando Dickie, Radesh Motie, Diodath Datt, Harri Paul Parsram, and Niran Yacoob, were remanded to prison until December 28, to await sentencing.
The men were on trial before Justice Navindra Singh at the Berbice High Court.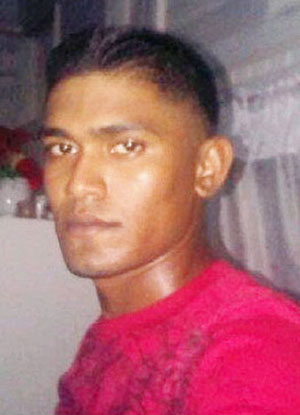 Last month, they denied that, between October 31 and November 1, 2016, at Number 70 Village, Berbice, they murdered Narinedatt.
After deliberating for almost two hours, the jury returned with the unanimous guilty verdicts.
The State was represented by special prosecutor Latchmie Rahamat and State counsel, Nafeeza Baig.
Police had initially labelled the case a 'hit-and-run accident', but Narinedatt's relatives had always been adamant that the scene was staged by persons known to them.
Reports are that after beating Narinedatt to death, his assailants placed his lifeless body into the trunk of a car, and when they reached a prearranged spot, dumped it on the public road.
They then drove the car over the body to make it look like an accident.
Guyanese-American businessman, Marcus Bisram was also charged for the murder. However, he was freed by a magistrate due to insufficient evidence.
Director of Public Prosecutions (DPP), Shalimar Ali-Hack, later instructed the magistrate to reopen the preliminary inquiry and commit Bisram to stand trial for the murder.
Bisram later moved to the High Court where a judge ruled that his incarceration was unlawful and ordered that he be released from prison.
Shortly after, the DPP approached the Appeal Court seeking to overturn the High Court's ruling. The Appeal Court after hearing the case, ordered that Bisram be retried for the murder.
However, Bisram challenged that decision in the Caribbean Court of Justice (CCJ) where he was finally vindicated.
The CCJ ruled that it would be "unjust," in all of the circumstances, for Bisram to be made to answer any charge of murder on the same evidence as was presented to the magistrate and on which he was freed twice.