THERE'S an inherent danger that comes with social media usage without understanding the real offline implications of online actions. Every social media user ultimately becomes a publisher because they have the capacity to share content publicly to multiple subscribers.
While that dynamic is not the subject of this editorial, it's important to note that there are US lawmakers actively working to amend Section 230 of the Communications Decency Act (1996) which gives immunity to companies behind internet-based platforms like Facebook for the things published by users. "Community Standards" are the compromise.
More to the subject of the editorial, it must be acknowledged that online activism has been essential to changing many of the cultures that have made the world less safe for social groups considered as marginalised.
It is through these media that we've heard the stories of survivors of gender based violence, learned from the communities directly about the nuances within language that needed deeper inspection and changing where necessary, and also used these exchanges to mobilise for positive transformation at the ideological, institutional, interpersonal and individual levels.
These platforms, most notably, relieve activists and advocates within those unrepresented and underrepresented social groups from having to acquire large amounts of cash for advertising through traditional publishing methods like newspaper, radio and television.
Since the explosion of social media in Guyana in 2009, the culture of engagement via the platforms, particularly Facebook, has changed. This is also true for the rest of the world as Facebook's user interface and algorithm make conflict easier. Facebook's algorithm is geared to increase and sustain user engagement.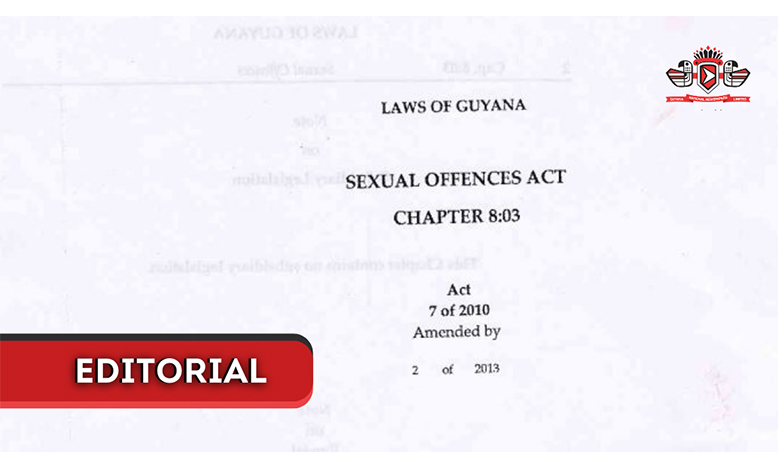 Since it is virtually impossible to see the content of all 2,000 Facebook friends at the same time, it is the algorithm's duty to prioritise content for users' newsfeeds based on criteria which include the users' interests (based on previous posts interacted with), and posts that have larger amounts of engagement, among other things.
We have seen activists take to social media to highlight and denounce human rights concerns. There is, however, a degree of care, recognised equally in justice and activism, that has to be taken to do no harm. Despite best intentions, there are persons who have access to social media platforms, who have large followings, who are regarded as publishers by the standard outlined previously, but who have not exercised a degree of care to do no harm in what they feel was the best decision in the moment. We have seen this happen, especially, with matters relating to sexual offences. It is no secret that there were significant institutional changes which had to be made to improve the experiences of sexual violence survivors in Guyana.
It is also no secret that sexual violence in Guyana is at crisis level. In 2020, the Caribbean Court of Justice (CCJ) handed down a significant judgment on a child rape sentencing appeal in the matter of Pompey v Director of Public Prosecutions of Guyana (DPP) [2020] CCJ 7 (AJ) GY.
In that decision, the President and Justices of the CCJ noted that in 2019 there were 648 indictable sexual violence cases from Guyana set down for trial in the Magisterial District of Demerara alone.
A deeper analysis of the data revealed by the CCJ recorded that sexual violence cases constituted 54 per cent of the total number of criminal cases in Demerara for the years 2014 to 2019. In the Berbice Magisterial District, 38 per cent of all criminal cases between 2014 and 2019 were sexual offences. Meanwhile, for the Essequibo Magisterial District, 56 per cent of all criminal cases for the years 2014 to 2019 were sexual offences.
In all three Magisterial Districts, sexual offences against minors, as a percentage of overall sexual offence cases at any given period, were between 70 per cent and 100 per cent. Guyana's Sexual Offences Act (2010) is one of the most progressive in the Caribbean.
With that said, it should be recognised that there is a process for reporting and receiving support for sexual violence matters including rape and sexual assault, which results in an official institutional record. It would be naïve to conclude that there weren't barriers to reporting sexual offences which are both cultural and institutional.
It should be acknowledged that since Guyana instituted the Sexual Offences Act in 2010, and the Sexual Offences Court later, there has been noticeable increase in successful convictions for sexual offences. Much work is still being done, and still must be done to address the cultures that create and 'prop up' sexual offences.
While there is value in raising awareness to identify the prevalence of rape culture and address consent as a lesson that should be learned by all, there is a level of care that must be taken to ensure that the survivor is not re-victimised, especially with the advent of cybercrime legislation in Guyana. There is a lot of work still to be done. Survivors of gender-based violence, including sexual violence, can contact the 24-hour emergency hotline number for the Ministry of Human Services and Social Security at 914.