SHALIMA Nohar, well known as Shelly, has always nurtured dreams of owning her own business and even though many challenges came up to either prevent or slow down her plans, she kept working diligently until it finally became a reality.
The 38-year-old mother of one, seven-year-old Adam, hails from Canal No. 2 Polder, West Bank Demerara and attended St. Rose's High before pressing on to the University of Guyana to do Computer Science.
Her stint as a manager at Gizmos and Gadgets gave her the foundation she needed in business operations and the experience of dealing with team members. "And that's where I realised I don't want to be an employee; I want to own my own business because I have big dreams," she related in an interview with Pepperpot Magazine.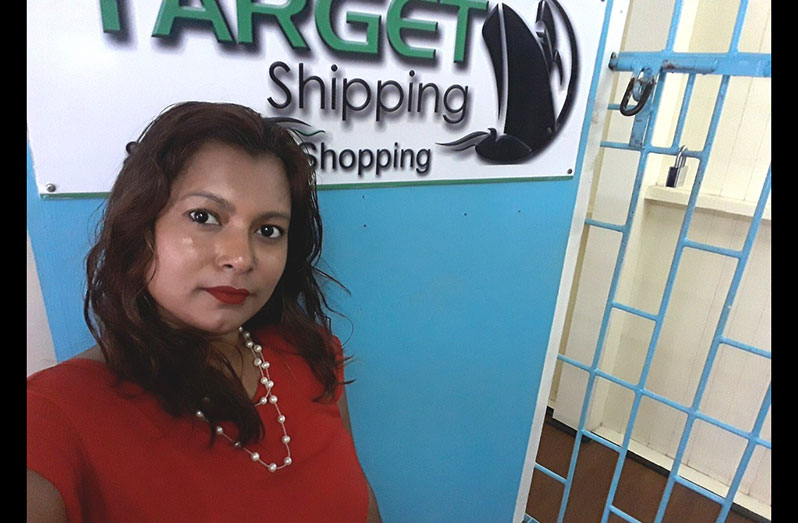 One year after her son was born, though, she became a single parent and while she had the support of family and friends, it all came down to her having to singlehandedly care for the baby – a task she really knew nothing about. "I was physically alone. I had to take care of a baby; I didn't know how to. I had to get help," she reflected.
At the time, the business that is today known as Target Logistics Inc. was registered as Target Shipping which was just about two years old. "It wasn't doing so well. It was survival mode because I was busy raising my son, so I wasn't getting the chance to grow my business. I felt I was going around in circles all the time; clearing shipments and looking after my son," she expressed.
The COVID-19 pandemic did nothing to help the situation, especially when little Adam had to attend school online. It was exhausting many days for Shelly to focus on her work at hand while her son would come to her for help with what he was learning in class. She was concerned, too, that the boy was not getting to focus on his work properly due to the small working space that she had to contend with at the time.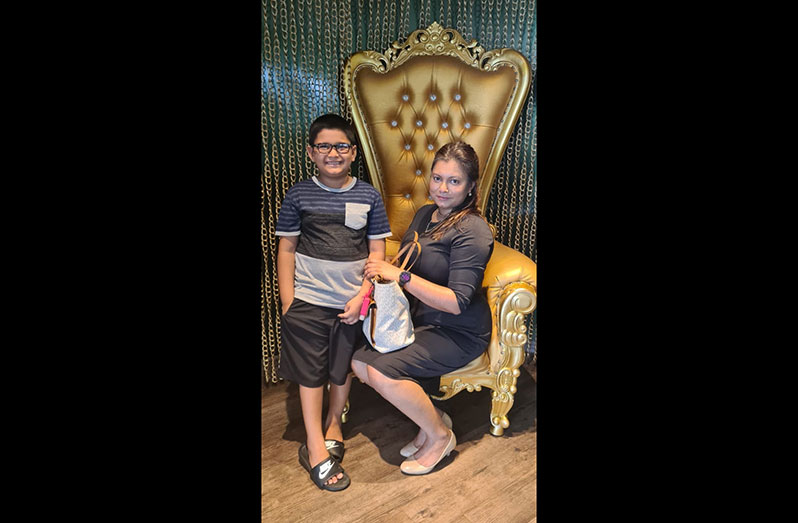 It all took a toll, and many days, she'd go home drained, physically, mentally and emotionally.
"I must admit that I got a lot of help from friends and family. I have a very good support group; people I can depend on. What I had to learn that I did not know before was to be open and talk about challenges. I was able to find solutions or be directed to people that can assist me, and my friends and family are really supportive," she shared.
Writing down her goals also helped Shelly to overcome the challenges. "I had known about goal-setting before, so I was hitting milestones because I was writing them down and was working towards certain things."
She also found success in collaborating with Action Coach, and that's where she feels her business turned around for the better. "I started to see growth. Systems were in place and things were documented; the team grew and we were able to serve customers more reliably, more professionally."
She also partnered with a warehouse in the US which gave her more opportunities to offer a level of service to the Guyanese people that she always had in mind.
Looking back, Shelly can see that things have definitely gotten better as she works to care for her business in Georgetown and the other branch in Berbice. She also revealed that she's currently working on a third location on the West Coast Demerara.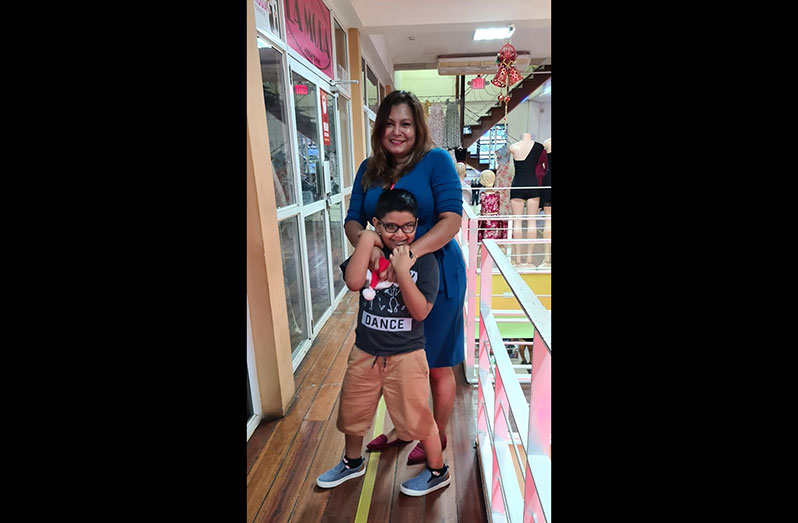 "I am confident, and I know exactly who I am at this point and who I want to be and each and every single day, I am growing into the person who I am aspiring to be," she expressed, adding, "The hours are long, the work is hard; sometimes I don't get to spend enough time with my son….I understand that I cannot be successful unless I have a team of people around me."
Hence, her advice for those in a similar situation to her would be to find their support group and lean on it when facing challenges. "Find your tribe. Find your group of family and friends who are going to support you; whom you trust. For work, it's the same. If you are running a business, find a mentor and when challenges come, take a step back and understand that he/she is there to make you better. There's always a solution. If you want to be successful in business, you have to talk to people who are successful in business; not to your neighbour or your friend who knows nothing about business."
After Shelly left her job in 2009, she started her shipping business. She was doing marketing before but realised that the shipping business was what she knew best. "I actually started this business from the trunk of my car. It grew, and I had my first office on Avenue of the Republic."
Shelly is the current President of Legendary Toastmasters Club and the incoming Area Director for Area 50, where she'll be responsible for three Toastmasters clubs during her tenure.